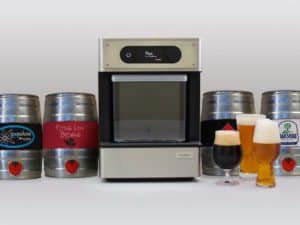 With less than one week until its Pico Kickstarter comes to an end, creator of the already popular craft beer appliance, PicoBrew, announced new backer perks: Pico Ltd Edition, Pico Brewvana, and a novel end-to-end integration package with a smart kegerator-fermentor.
The Pico is described as a much-needed appliance for the home craft beer enthusiast. It is a compact, fully automatic brewing appliance that brews five-liter mini kegs of fresh craft beer in about two hours. One key to Pico's ease-of-use is the use of convenient pre-packaged ingredient modules called PicoPaks. The Pico is available for the price of $559 through the Kickstarter initiative. 
Sharing details about the new perks, Dr. Bill Mitchell, co-Founder of PicoBrew, stated:
"We know our backers are looking for differentiation and uniqueness, which is why we introduced the all-black 'Pico Ltd Edition' model."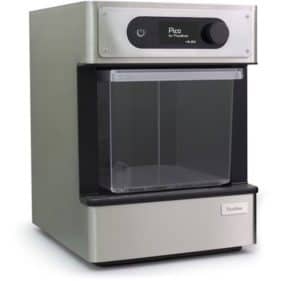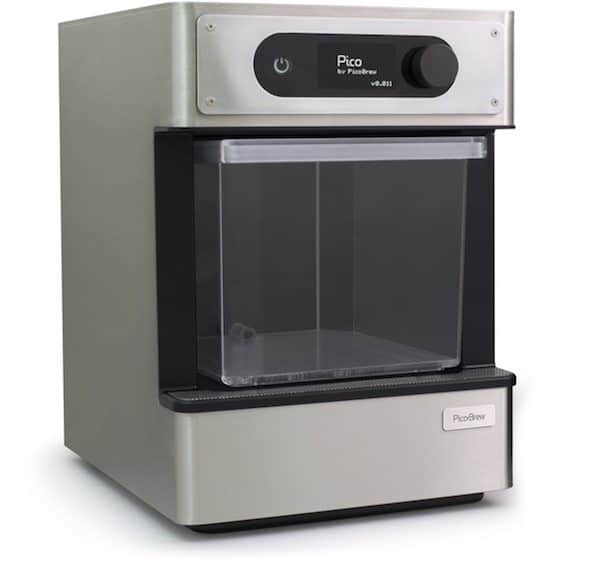 The Pico Ltd Edition pre-order also comes with a bundled FreeStyle PicoPak.  FreeStyle PicoPaks themselves are a new feature introduced by PicoBrew during their Kickstarter campaign.  FreeStyle Paks are custom recipe + ingredient packages created by using PicoBrew's unique graphical FreeStyle Pak Editor software.
The other model introduction PicoBrew rolled out is the Pico Brewvana.  Brewvana is the first complete brewing-fermenting-dispensing all-in-one solution to fit in such a compact footprint, and the first ever to feature precision fermentation control, dispense temperature control and beer-remaining monitoring.  Pico Brewvana includes a new Pico, a customized KegSmarts smart kegerator, 4 ball lock kegs + 4 PicoBrew Select PicoPaks, a stainless triple-tap tower with Perlick faucets, a triple regulator, 4 KegPlates and 2 KegWarmers.
Mitchell added:
"We are extremely grateful for the worldwide support of craft beer enthusiasts. With their strong support we are continuing to push the envelope in terms of craft beer creation at home."
Pico's campaign is set to close on December 1st.
Have a crowdfunding offering you'd like to share? Submit an offering for consideration using our Submit a Tip form and we may share it on our site!