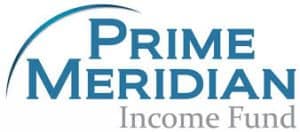 Prime Meridian Capital Management, a specialist in marketplace lending funds, announced the merger with Poise Lending, LLC, cofounded by veteran tech entrepreneur, Val Katayev and P2P lending portfolio manager Don Davis. The merger unifies the entities and adds a third fund – Poise Lending Fund (a levered P2P fund) – to the growing Prime Meridian family of funds. Katayev, who is currently the largest individual investor in both Poise and Prime Meridian funds, will take on a more active role in the management and oversight of the firm.

The four-time tech entrepreneur who generated over $100 million in profits and exits before ever raising capital from outside investors, Katayev invests often in P2P/Marketplace Lending sector and was notably one of the very first lenders at Prosper nearly 10 years ago, according to the release.
"I'm excited to further cement my relationship with Don Davis as part of Prime Meridian," said Katayev. "Merging our operations and funds under one roof will accelerate the company's growth and improve the offering to our clients and partners."
The Prime Meridian Income Fund, of which Katayev is the largest individual investor, has provided 42 of 42 months (May 2012 – Oct 2015) of consecutive, positive returns without a loss.
"This merger formalizes and solidifies the longstanding relationship between us," added Don Davis. "Not only have we added a highly sought after levered fund to the Prime Meridian lineup, but we have also added Val Katayev to the lineup."
The Poise Lending Fund offers a levered consumer lending strategy that targets higher returns for investors who are comfortable with the asset class and risk/reward associated with a leveraged fund.  Katayev and Davis were recently profiled in an Orchard blog about fintech.

Sponsored Links by DQ Promote