On Thursday, Streetwise Media's digital city news property, Chicago Inno, announced the winners of this year's 50 on Fire Awards.
While sharing details about the Fire Awards, Streetwise Media President, Leslie Garbarino, stated: 
"Chicago's innovation economy continues to grow every year in large part due to the continued success of those nominated for the 50 on Fire awards. We are honored to recognize the innovative leaders of Chicago and to be a part of this growing community."
In October, Chicago Inno announced the 50 on Fire finalists culled from over 1,500 nominations of the city's top innovators. In a series of articles, Chicago Inno recognized and profiled the accomplishments of these finalists across nine industries: B2B Tech; B2C Tech; Civic; Education; Food, Dining and Delivery; Healthcare and Medicine; Investment; Lifestyle, Fashion and Fitness; Marketing and Advertising. The winners in each of the categories are listed below.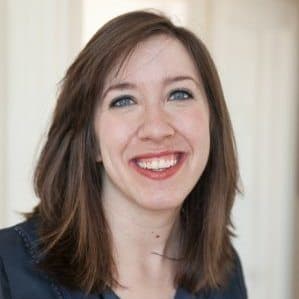 Among the recipients of the Fire Awards is Indiegogo's hardware category lead Kate Drane. She was dubbed one of Chicago B2C Tech Winners.
Check out the list winners below.
2015 50 on Fire Chicago B2B Tech Winners
1871, Catalyze Chicago, cleverbridge, Jellyvision, Kapow, kCura, Persio,  Rick Lane of Trading Technologies, Sprout Social, Stuart Frankel of Narrative Science
2015 50 on Fire Chicago B2C Tech Winners
Avant, Curiosity, Jessica Tenuta, Packback, Kate Drane of Indiegogo,  LyteShot, Raise, SportsLock
2015 50 on Fire Chicago Civic Winners
Amy Francetic, Clean Energy Trust, Andrea Saenz, Chicago Public Library, Blue1647, Future Founders, Katie Olson of UI LABS, Smart Chicago, Todd Conner of The Bunker
2015 50 on Fire Chicago Education Winners
Edovo, Infiniteach, LEAP Innovations, Linda Darragh of Kellogg Innovation and Entrepreneurship Initiative, Literacenter, Chicago Literacy Alliance, Polsky Center, ThinkCERCA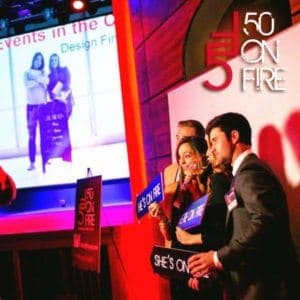 2015 50 on Fire Chicago Food, Dining and Delivery Winners
Julie and Tony Bombacino of Real Food Blends, Matt Matros of Farmedhere, Protein Bar, Zero Percent

2015 50 on Fire Chicago Healthcare and Medicine Winners
ContextMedia,  MATTER,  Opternative, Sarah Doherty of TeleHealthRobotics

2015 50 on Fire Chicago Investment Winners
Lindsay Knight of Chicago Ventures, Origin Ventures, Peter Wilkins of Hyde Park Angels, Shoshana Vernick of Sterling Partners

2015 50 on Fire Chicago Lifestyle, Fashion and Fitness Winners
BrideSide, BucketFeet, Red Frog Events, Sonali Lamba

2015 50 on Fire Chicago Marketing and Advertising Winners
Finn Partners, KnowledgeHound, Rise Interactive, Signal, Spring Rewards

Sponsored Links by DQ Promote