Following its $10 million Series A financing in September, Credible (credible.com), the multi-lender marketplace, today announced its expansion into personal loans. Credible's marketplace for personal loans will include several of the leading online lending companies including Prosper, Lending Club, Avant, Upstart and Pave.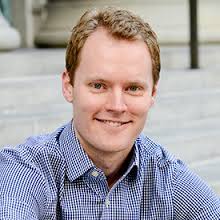 Stephen Dash, CEO and founder of Credible, stated:
"We're listening to our community of borrowers and responding by extending our multi-lender marketplace to include personal loans. We're proud to be partnered with a number of the leading online lending companies, and look forward to broadening the borrower-friendly experience that we're known for in the student loan market."
Simplicity of process, transparency, and borrower choice are fundamental elements to what makes the Credible offering unique. Through the personal loans marketplace, borrowers will be able to receive instant, pre-qualified offers from multiple online lenders after a soft credit inquiry (which won't impact their credit score), and then compare the details of multiple offers on a single dashboard. Importantly, Credible puts the borrower in control of their personal contact information.
Itzik Cohen, chief business officer at Prosper Marketplace, noted:
"We're excited to be among the first companies to join Credible's personal loans marketplace. Prosper gives consumers access to fixed-term, fixed rate personal loans that can be used for everything from refinancing high-interest credit card debt, to funding a large purchase to paying for medical expenses. The Credible personal loans marketplace will help us educate more people how a loan through Prosper can help them take control of their finances and improve their lives."
Dash spoke to Crowdfund Insider about its partnership with Prosper and how it will affect the company's growth:
"Credible seeks to grow its number of vetted lending partners so consumers can receive more competitive offers to fit their personal needs. (Also, to clarify, the platform is launching with Upstart, Avant and Pave in addition to Prosper)."
Also noting if Credible will offer additional types of lenders in the future, Stephen explained:
"Between our offerings, we have traditional and alternative lenders, some of which work with smaller/community banks directly."
In regards to Credible being expanded into other markets, Dash added:
"We've seen great interest in our multi-lender marketplace approach from consumers, which is a major reason we expanded into personal loans. We will continue to listen to the wants and needs of consumers to best serve them."
Sponsored Links by DQ Promote