More than 1085 supporters from Muslim organizations have raised over $122,220 toward their $140,000 goal by crowdfunding for the victims of last Wednesday's mass shooting in San Bernardino, reported the International Business Times.  Initiated on 3 December, the "Muslims United For San Bernardino Families" campaign was launched LaunchGood.com by a network of local California, regional and national Muslim organizations.  The funds will cover expenses such as funeral costs, medical treatments, rent and mortgage payments for the San Bernardino victims and their families.
"The Prophet Muhammad said that even a person of little faith will remove a harmful object from the road. Contrast that with extremists like ISIS who are blowing up roads and killing civilians," commented Tarek El-Messidi, CelebrateMercy Founding Director. "This united American Muslim campaign aims to reclaim our faith from extremists by responding to evil with good, by rebuilding what they destroy. We know that no amount of money will bring back loved ones of the victims' families, but we hope that it at least alleviates some financial burdens in the wake of this horrible tragedy."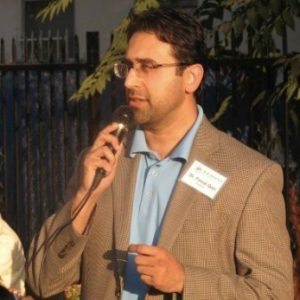 Dr. Faisal Qazi, a neurologist and co-founder of MiNDS, a development organization dedicated to supporting specialty healthcare organizations and mental health programs for underserved families, initially launched the  fund on behalf of the organization Wednesday after he learned about the shooting, as many of his patients' families take their children to the Inland Regional Center, the site of the attack, for help with developmental disabilities.
To date, the campaign has achieved support from the following groups:
Local Organizations: The MiNDS Network, UPLIFT, MECASoCal, Islamic Shura Council of Southern California, CAIR-LA, MAS-LA, Institute of Knowledge (IOK), Muslim Family Foundation, Interfaith Witnesses (IW)
Regional Organizations: Tarbiya Institute, CAIR Florida, CAIR Arizona
National Organizations: CelebrateMercy, Islamic Networks Group, Islamic Society of North America, Mental Health for Muslims, SeekersHub, Zaytuna College, Wives of Jannah, Satary Foundation,
Local Muslim Leaders: Ustadh Hassan Elwan, Shaykha Muslema Purmul, Shaykh Yasir Fazaqa (OCIF), Shaykh Atef Mahgoub (ICOI), Shaykh Mohammed Faqih (IIOC), Imam Mustafa Umar (IIOC), Dr. Ahmed Soboh (CVIC), Shaykh Suhail Mulla, Ustadh Usman Asrar, Imam Osman Umarjee, Hosai Mojaddidi, Lobna Mulla, Imam M. A. Azeez (Tarbiya Institute), Shaykh Nomaan Baig (IOK), Shaykh Jamaal Diwan
National Muslim Leaders: Imam Tahir Anwar, Anse Tamara Gray, Dalia Mogahed, Yasmin Mogahed, Linda Sarsour, Shaykh Omar Suleiman,  Megan Wyatt, Shaykha Maryam Amir, Dr. Colleen Keyes
Websites: IlmFeed.com, MuslimMatters.org, VirtualMosque.com