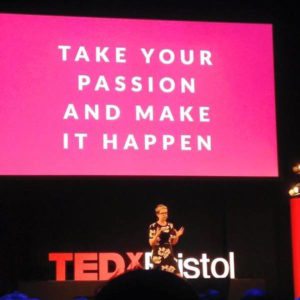 Last month, fellow of the Royal Society and brand communications manager of Crowdfunder UK, Jess Ratty, took to the stage of TedxBristol to share her insights on crowdfunding. The sold-out event was set to be one of the largest in the UK this year, with over 1,800 people attending.
Before the event, Jess stated:
"I'm so excited to be speaking about crowdfunding at TEDxBristol – I've been inspired by thousands of our Crowdfunder community project owners and it's a real honour to share their stories, and truly show what's possible with the power of the crowd. Bristol itself has the ambition to raise over £1M for crowdfunding projects and already has such a reputation for innovation – it's the perfect place to chat about the future of funding."
Check out Ratty's entire talk below!