On Thursday, Chinese fintech marketplace, Jimubox, announced the launch of an intelligent advisory platform; a multi-asset class, multi-product type online wealth management platform that will uniquely serve the next generation of Chinese investors. Over the last two years,

Jimubox revealed that over the last two years, it has built a large-scale financial marketplace with a proven track record of providing a unique user experience to a crucial Internet user base, 25-45 year-old affluent Chinese investors. These new initiatives will leverage Jimubox's existing market position and reduce the barriers to building and managing a diversified investment portfolio, with seamless access to fixed income, listed equities, and mutual fund products, both onshore and offshore, from one mobile interface.
Since closing an $84mm C round financing in April of this year, the Jimubox team has built the infrastructure to enable these new product offerings, was granted a license from the China Securities Regulatory Commission (CSRC) to distribute mutual funds online, and developed the technology, US regulatory requirements, and custodian partnerships to permit direct access to the US securities market for Jimubox's online investor base.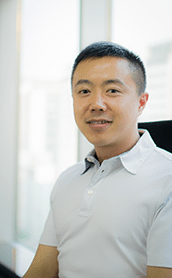 Dong Jun, founder and CEO of Jimubox. stated:
"The emerging Chinese affluent class, a market segment consisting of more than 30 million people with total investable assets between$50,000 and $500,000, faces problems such as limited investment options, inadequate financial product knowledge, and a difficult time finding customized and objective financial advice. Technology is the key to solving these problems by combining intelligent advice with a portfolio management strategy that includes a variety of asset classes to reduce the overall risk of an investment portfolio."
He then added:
"From the very beginning, we had the vision that Jimu would be an Internet platform for retail investors to come online and build their own investment portfolio. Our marketplace lending investment product has been very well received in the market, and has built up a large and loyal investor base. While we believe that this fixed income product is an important part of an investor's portfolio, we were only touching the tip of the iceberg in how we were able to service our user base. We see marketplace P2P lending as a product on the platform, not the platform itself."
Sponsored Links by DQ Promote