BondMason, an online savings and investments platform that sources investments from across the peer-to-peer (P2P) market for its clients, announced on Thursday that in its latest report that P2P lending has doubled to £2.3bn in 2015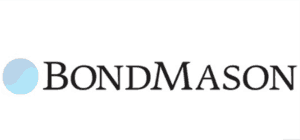 The company revealed that P2P platforms are fast becoming the popular alternatives to traditional savings accounts, ISA's and stocks and shares. Faced with low interest rates at high street banks, more and more people are turning to investing in P2P loans to get better returns. The company noted as the P2P lending market matures in the UK, it is beginning to demonstrate similar market characteristics to the investment banking market:
Overall market share dominated by a small number of large players: Zopa, Funding Circle, Ratesetter, LendInvest and Wellesley

The emergence of "bulge bracket" platforms, carving out meaningful niches (geography, target lender, etc) and seeing impressive growth as a result

(we define a "bulge bracket" P2P platform as a P2P platform that is currently arranging total loans of £10M+)
BondMason also unveiled 3 predictions for the new year:
The industry will grow by another £1-1.5bn

There will be increased P2P Platform consolidation and exits

The Innovative Finance ISA (IF ISA) will start slowly, but bring new investors to the space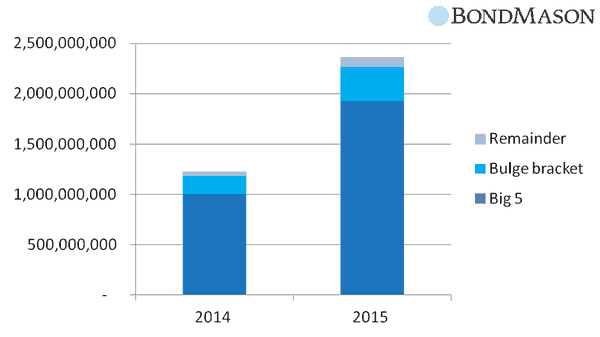 The company added:
"We would like to point out that the larger operators do not yet have entrenched positions. Natural churn as well as one-off shocks are likely to result in changes in the leading operators over time. Within the bulge bracket, some of the most impressive growth has been from property-orientated P2P Platforms; such as Folk2Folk, PropertyPartner and PropLend to name just a few. The trend perhaps reflects the large opportunity in the property market. Other notable operators seeing strong growth in 2015 include LendingCrowd, MarketInvoice, FundingKnight and ArchOver.

"Similar to the investment banking industry we believe that the Bulge Bracket platforms will continue to thrive, taking clients from the larger operators; and will be the most active in platform mergers and acquisitions.

"Due to the relatively low operational cost bases in the industry (as compared to operating a high street bank), we consider that all P2P platforms which are efficiently structured can sustain themsleves on a loan book from as little as £7.5M-10M. Therefore, we do not believe that only the very largest platforms will survive."
To see BondMason's full report, click here.