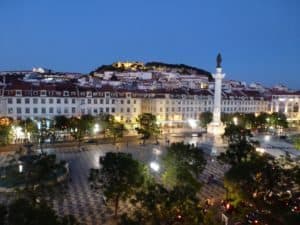 Portugal has published proposed investment crowdfunding regulations in a consultation paper that is open for comments. The document posted by theComissão do Mercado de Valores Mobiliários (CMVM), embedded below, proposes a cap on funding at one million euros within a 12 month period. The consultation is accepting comments until January 21, 2016. The proposed rules are for both debt and equity.
As translated by the European Crowdfunding Network, the parameters are as follows:
Retail investors can invest up to €3,000 per project and a total of €10,000 per 12-month period.
Professional investors, instead, defined by CMVM as those individuals with an annual income equal or higher than €100,000, have no limit on the amount they can invest via equity or lending crowdfunding.
Fundraising companies and projects can raise up to €1 million  in a given year, unless the offer limited to professional investors only, in which case the cap is moved up to €5 million.
Crowdfunding platforms have to register with CMVM and are required to be endowed with a minimum capital of €50,000 or, alternatively, a liability insurance covering for that amount. In addition to that, portals have to make available various information on the fundraising projects in order to comply with transparency and anti-money laundering requirements.
The Journal de Negocios noted that some crowdfunding platforms saw the limits placed on funding as putting Portugal at a disadvantage to other countries.
---
[scribd id=293543233 key=key-E5utnUN6UreOwSD6ceiZ mode=scroll]