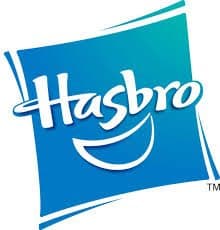 Earlier this year, Hasbro, Inc. (NASDAQ: HAS) announced that it has teamed up with crowdfunding platform Indiegogo to find the next hit face-to-face party game by launching a new contest called, the next great game challenge.
Hasbro revealed that it is continuing to focus on connecting with the gaming community to discover and develop new games, and the challenge would help identify one big idea that it can help cultivate and bring to market.
Now, just four months later, Indiegogo has revealed that the board game giant has found the "next great game" through the challenge. The global crowdfunding platform shared in a recent blog post:
"Today, we're excited to announce that Hasbro has selected Irresponsibility: The Mr. Toast Card Game as the grand prize winner. Over 500 game concept ideas were submitted to the Next Great Game challenge, and Hasbro narrowed it down to 5 finalists who ran crowdfunding campaigns on Indiegogo. These finalists were judged on gameplay mechanics, overall theme, potential for "fun-ness" and viability.

"Irresponsibility: The Mr. Toast Card Game is a fast-paced, family-friendly card game featuring comic character Mr. Toast and his fun friends including Joe the Egg and Sharky Bacon. Players try to shirk responsibility by having fun being irresponsible while also trying to stop their opponents by saddling them with more responsibility. The campaign raised over $10,000 from more than 200 backers. Dan Goodsell, creator of the winning game, will receive the grand prize of $10,000 and a trip to Hasbro headquarters for advice, mentoring and assistance from Hasbro's game development team to help make his game a reality."
Indiegogo then added:
"Since our inception in 2008, Indiegogo has seen many amazing game ideas receive validation and come to life via crowdfunding. Just recently, Indivisible raised over $1.8 million for its 2D RPG action game, releasing a free prototype during the campaign for their backers to play.Mashball combined all classic toss games into one innovative game for all ages, raising over $33,000. EduStack created a fun way to learn math and astronomy. Indiegogo is proud to be a platform where every idea, big or small, can get a shot at success."
Check out the challenge's finalists below:
Have a crowdfunding offering you'd like to share? Submit an offering for consideration using our Submit a Tip form and we may share it on our site!