iFunding, a commercial real estate crowdfunding platform for accredited investors, announced today that they raised $330K in mezzanine financing for a $2.85M senior loan mortgage. The property is located at 1706 Park Ave, in Asbury Park, New Jersey.

The senior loan was pre-funded by iFunding and one of its strategic partners, a private investment firm located in Boca Raton, Florida. By pre-funding this opportunity, the platform was able to secure over $3M, showing its breadth of scope in exponential growth for raising capital. iFunding was able to close this transaction in a large retail network, with investors that seek to invest in junior venture or mezzanine loan opportunities.
The deal was listed on iFunding's online real estate crowdfunding platform last week. Once the investment was live to accredited investors, the deal was funded in less than an hour through the online platform, and at the rate of $9,000 per minute.
Regional Capital Group acquired the property in October. Together they have created a strong business relationship, listing four deals on the iFunding site together this year, with anticipations for more projects to come in 2016.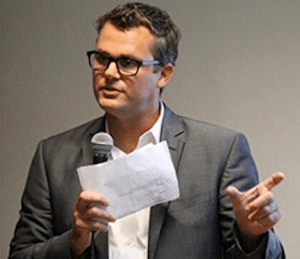 Commenting on the deal, William Skelley, founder and CEO of iFunding, stated:
"We are thrilled to bring this investment to our investors on the iFunding real estate crowdfunding platform. I am personally very pleased with how quickly we funded this deal. The team works diligently to bring the best sponsors and the best deals to the platform, and I think in this case, we have exceeded our investors expectations."
The $330K second mortgage for 1706 Park Ave will be used for renovations of the 26-unit multifamily rental property. The loan term is 3 months with 16% APR expected, paid monthly.