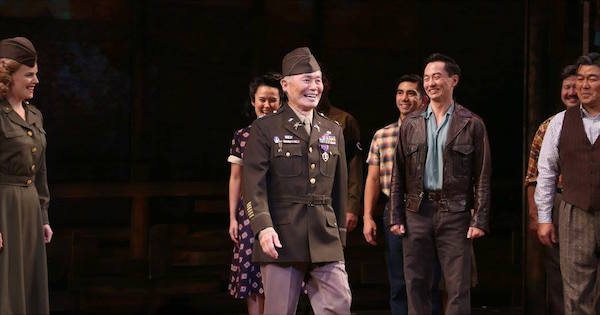 Honoring George Takei for his performance in his Indiegogo project, Allegiance, media outlet Theater Mania has named the Star Trek alum one of 2015's Best Broadway debuts.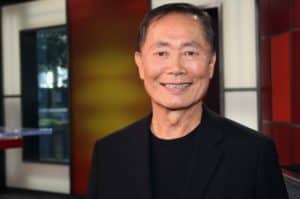 The list's description reads:
"One of the most exciting things about going to the theater frequently is being introduced to new performers as they catch our eyes. In 2015, there was an abundance of young talent making names for themselves, alongside a few seasoned entertainment industry veterans doing Broadway for the first time."
While discussing Takei's performance, Theater Mania shared:
"While some Broadway dreams come true at 11, some take a little longer. George Takei proved that it's never too late when he made his debut this year at age 78, in the new musical Allegiance, fulfilling his lifelong dream not only of performing on a Broadway stage but of bringing the story of Japanese internment to the public eye. It was a longtrek, but now that he's here, he's shouting his message from the Great White hilltops —and even doling out special invitations."
Takei hit the global crowdfunding platform earlier this year with a mission to raise funds for the musical. The musical is described as an "epic' multi-generational story about Japanese Kimura family (mainly the tale about the brother and sister Sammy and Kei). Their journey will take them from the safety of the rich California heartland to the wastelands of Wyoming and then to the battlefields of Europe.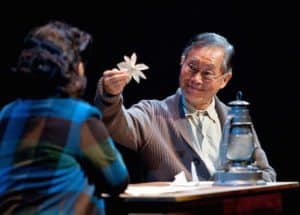 Takei previously stated:
"I was only a small child in 941 when Pearl Harbor was bombed. But I still remember the gleam of rifle bayonet as two soldiers marched up our driveway and banged on our door, ordering us out of our Los Angeles home. I remember my mother's tears as she tried to stay strong, even as we took only what we could carry. They herded us like cattle onto train and shipped us over a thousand miles away to the swamps of Arkansas. We lost everything: homes, businesses, savings, even beloved family pets. We languished for years behind barbed wire fences as prisoners held without charge, trial, or due process, all for the 'crime' of looking like the enemy. It was an injustice of staggering proportions. As an actor and an activist, it has been my life's mission to tell the incredible story of the thousands of fmilies who endured the Japanese American Interment during World War II.

"The upcoming Broadway musical Allegiance and the Japanese America National Museum are the intersection of my art and activism. Inspired by my life experience and those of internees like me, the show celebrates the triumh of the human spirit in the face of adversity. I consider it my Legacy Project, and I've come up with a way for the Japanese American National Museum to be a part of it."
Have a crowdfunding offering you'd like to share? Submit an offering for consideration using our Submit a Tip form and we may share it on our site!

Sponsored Links by DQ Promote