This is a pretty powerful statement coming out of China in response to the recently announced peer to peer lending rules.  Xu Hongwei, CEO of Shanghai-based Yingcan Group, a research company that tracks the myriad of P2P lenders in China.  As quoted in China News, Xu Hongwei stated, "Up to 90 percent of the platforms in the industry will face sweeping changes".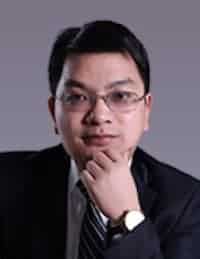 The new rules relegate P2P platforms as intermediaries and not direct providers of credit. The China P2P lending sector is the largest in the world and has been growing at an astronomical pace. Recently a very large platform was shut down by authorities. Ezubo (Ezubao) was labeled a total sham.
"It's a fake P2P platform," Xu Hongwei told Shanghai Daily. "It's raising funds offline from elderly people and then pretending to invest the money on behalf of those clients. It might also be using new funds to pay the interest on older contracts — a classic Ponzi scheme."
Liu Shengjun of the China Europe International Business School, was quoted stating he expects even larger failures next year.
"It's both good way and bad. Such big frauds will damp investor enthusiasm for P2P platforms, but at least the publicity will prompt people to take a closer look at where they invest," stated Liu.
A 90% decline in P2P platforms may not be such a bad thing. The remaining platforms will probably still be counted in the hundreds. Well established platforms such as Dianrong may experience a boost in business. Re-establishing confidence for investors should help the internet finance industry is definitely a positive for the long run.

Sponsored Links by DQ Promote