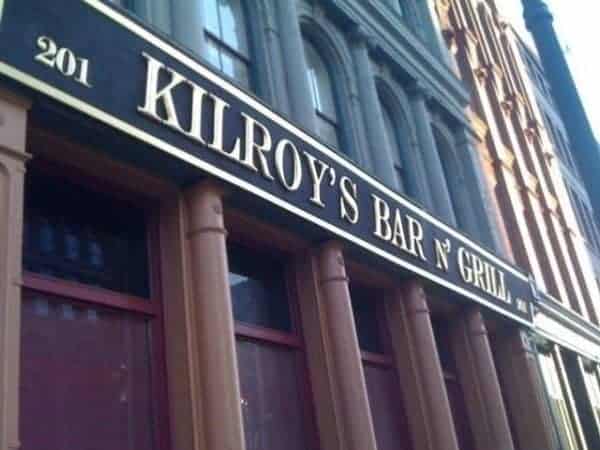 On Sunday, an Indiana family of the woman who suffered a heart attack at Indianapolis restaurant, Kilroy's, launched a crowdfunding campaign on GoFundMe to raise funds for her recovery.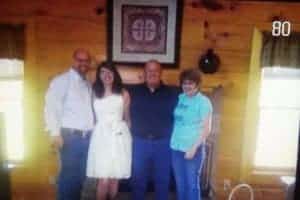 The family shared on the initiative's page:
"As everyone knows my mom had a cardiac arrest on New Years Eve. She is in critical care ICU at IU Methodist Hospital in Indianapolis. When she does start to regain consciousness she will have a long road of recovery. The reason I started this page is to help my parents with medical bills and also to help with any needed therapy she will need. We fully believe in the power of prayer and know she will come back to us. She is a fighter and will fight to the end!"
Unfortunately, the restaurant was met with criticism about the situation after a customer, named Holly Jones, revealed her frustration when she thought the woman was a drug user and was suffering from an overdose:
"I will never go back to this location for New Year's Eve!!! After the way we were treated when we spent $700+ and having our meal ruined by watching a dead person being wheeled out from an overdose my night has been ruined!!! Every year we have come to Kilroys to enjoy New Years Eve and tonight we were screamed at and had the manager walk away from from us while were trying to figure out our bill being messed up. The manager also told us someone dying was more important then us being there making us feel like our business didn't matter, but I guess allowing a Junkie in the building to overdose on your property is more important then paying customers who are spending a lot of money!! Our waitress when we were trying to ask about our bill being messed up also said "what do you want me to do f****** pay your bill for you?" What a great way to talk to a paying customer!!! I get that working on New Years Eve a stressful but being a complete b**** to us all night knowing you get an automatic gratuity is not right!!!"
The owner, Chris Burton, decided to step in and reveal exactly what happened that evening:
"Thanks for reaching out! We love feedback, whether it be positive or negative. I especially like feedback like this so others can see the disgusting people that we have to deal with sometimes. First of all, the 'overdosing junkie' that you speak of was a 70+ year old woman who had a heart attack. Thankfully she was finally revived at the hospital and survived. It sounds like you were very concerned about  her so I thought you should know. This poor lady, who was celebrating New Years Eve with her husband and son, had to be placed on the floor of a completely packed bar and have her shirt removed in front of everyone so the paramedics could work on her. But I can completely understand why you think being intoxicated ***holes that didn't understand your bill should take priority over human life. I especially appreciate you making your server (who doesn't curse) cry as well. I'm sure she really enjoyed working on New Year's Eve just to deal with people such as yourself. I personally had to leave a show to take a phone call from an emotional manager telling me someone died at Kilroy's and that other employees were not doing so well dealing with this. (At the time they didn't know that she was going to make it.) So I understand how inconvenient this was to your night. But honestly, I'm glad to hear you won't be coming back to Kilroy's because we wouldn't want anyone as cold hearted and nasty as you returning. I appreciate anyone who chooses to spend their money at Kilroy's until they act like you. You can take your money anywhere else after that, and I won't lose a second of sleep over it. Happy New Year!"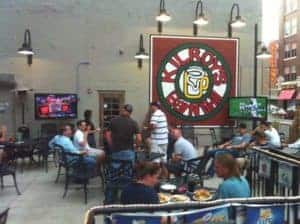 Since sharing his thoughts about the situation, Burton has notably told the public to not go after Jones for her comments but instead to help the family by donating funds for her recovery through the GoFundMe initiative. Jones' employer, Serenity Salon, offered up $500 to the cause and has encouraged the more than 20,000 Facebook users who now like its page to donate $1 to help.
Before deleting her Facebook account, Jones stated that she did not write those comments and that "someone else" had used her account to post:
"If anyone sees a post goinga round with my name on it, I DID NOT POST THAT!!!, SOMEONE ELSE DID FROM MY ACCOUNT AND IM VERY UPSET ABOUT IT!!!! IM ASKING EVERYONE WHO SEES IT TO REPORT IT SO WE CAN GET IT TAKEN DOWN!!!! IM DISGUSTED AND EMBARRASSED THAT MY NAME IS ATTACHED TO IT!!!"
Have a crowdfunding offering you'd like to share? Submit an offering for consideration using our Submit a Tip form and we may share it on our site!

Sponsored Links by DQ Promote