Dubai-based equity crowdfunding platform Eureeca has set a platform record having raised $610,000 for UK based Homes or Houses. The funding round closed at 151% of its goal in under 30 days. Eureeca is a twice-regulated platform, having received licensing from the UK Financial Conduct Authority (FCA) and the Securities Commission Malaysia in 2015. This is the first time a UK company raised funds via the Eureeca platform.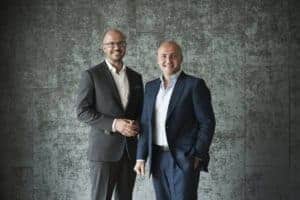 The Homes and Houses campaign received 47 different investments with the largest, $200,000, coming from a local UAE institutional investment firm. The investment represented 13.2% of the firm. Homes or Houses will use part of the proceeds to open an administrative office, aimed at improving customer experience, in Dubai in 2016.
"The Homes or Houses campaign really embodied the true potential of equity crowdfunding. A considerable amount of Homes or Houses customers invested and bought into its future success, there was sizable institutional participation, and there was the use of a global equity crowdfunding platform to connect a business and investors from two seemingly disconnected regions, Europe and the Gulf," said Eureeca Co-founder and Managing Director Sam Quawasmi.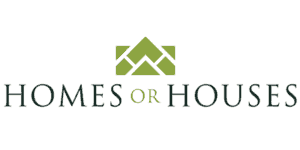 Homes or Houses is a provider of end-to-end property purchasing and management services to buyers residing outside of the UK, who are interested in investing in buy-to-let property. The business specialises in the North East of the UK, where property prices are significantly lower than the national average. This low price point allows buyers to build a portfolio of property investments, rather than buying a single, more expensive property elsewhere in the country.  As listed on the Homes and Houses site today the average purchase price is £71,018 with a yield of 9.2%.
Homes and Houses founder Jackie Fitzgerald viewed using Eureeca as a perfect match to allow her to tap her UAE client base.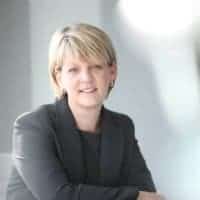 "In addition to securing the capital needed to scale up our company, we were very interested in allowing our loyal customers to invest in Homes or Houses. Equity crowdfunding was the best option for facilitating this," said Fitzgerald. "Eureeca were best positioned for us to access our UAE based clients and help enable the expansion our physical presence to the UAE market. This, coupled with Eureeca's FCA licensing, which provided added comfort and assurance for our crowdinvestors, made Eureeca the perfect match for our needs."
Quawasmi said the success was indicative of his company's global approach.
"We believe that the Eureeca platform can serve as means for businesses to expand within the corridor of investment we have established between the Middle East, Europe and Southeast Asia," said Quawasmi. "Homes or Houses's plan to expand its physical presence to Dubai next year — and perhaps Southeast Asia later on down the road — is a great example of a business exploiting this global positioning."
Sponsored Links by DQ Promote