With the 2016 Consumer Electronics Show (CES) less than 24 hours away, Indiegogo has unveiled more details about the event and what fans can expect at the crowdfunding platform's "Zone."
The Indiegogo team shared:
"We're bringing some truly inspiring and incredible crowdfunded startups and enterprise products to the Indiegogo Zone, located right in the middle of Eureka Park at Booth 80446. If you're attending CES this year, make sure you stop by to say hello to Indiegogo campaigners, partners and crowdfunding experts ready to guide creators through bringing ideas from concept to market.  Don't forget to enter for a chance to win a crowdfunded perk at the Indiegogo Zone, and follow along with #gogoCES!"
Check out the following crowdfunding campaigns that will be in Indiegogo Zone.
"With home security devices becoming more and more accessible, Butterfleye stepped in to create an efficient product that helps you save time, energy, storage and bandwidth by only recording the moments that matter. Butterfleye raised over $628K and is part of Indiegogo InDemand. As part of our new collaboration with Target, you can find Butterfleye exclusively at Target Open House in San Francisco."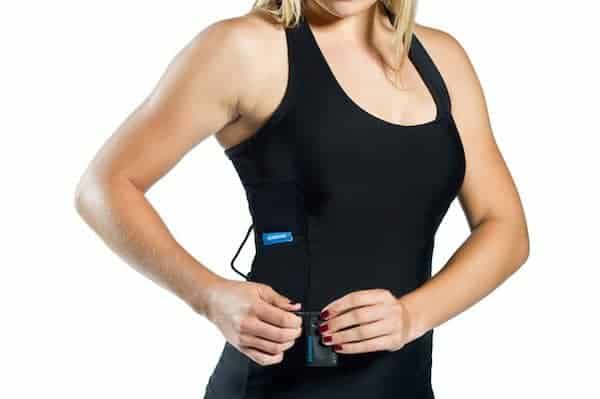 "In 2013, the makers of Hexoskin created the first biometric shirt for sports training and sleep tracking. After raising more than $160,000 on Indiegogo, Hexoskin is now raising additional funds through a brand-new Indiegogo campaign for their latest product, Hexoskin Smart."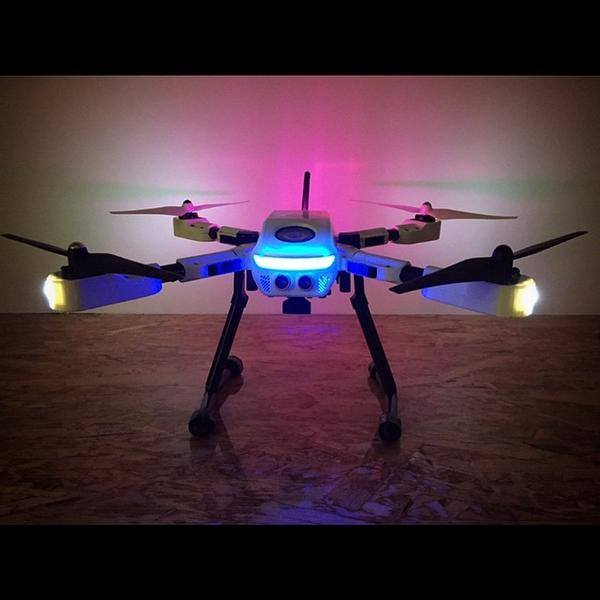 "Drones were one of the biggest trends in consumer electronics in 2015, and DreamQii, the makers of PlexiDrone, wanted to make one that was user-friendly yet high quality. PlexiDrone raised over $1M during their original campaign, plus an additional $1.2M since entering Indiegogo InDemand and are now accepting pre-orders on their campaign page."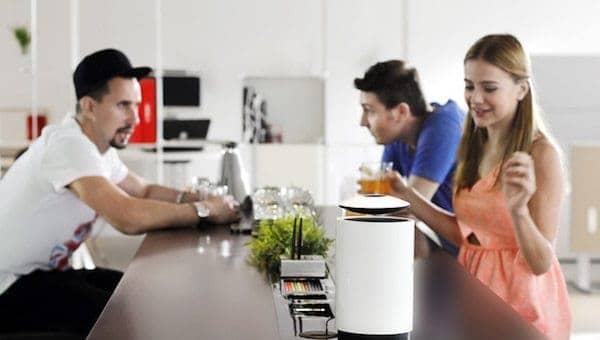 "Mars by Crazybaby, a levitating wireless speaker with Hi-Fi sound, is an innovative fusion of music and design. After raising more than $800K in January, Crazybaby has already shipped to early backers and is accepting additional orders via Indiegogo InDemand."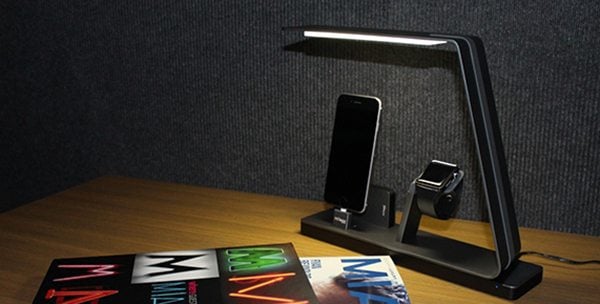 "NuDock, an elegantly designed connected smart dock, provides a solid foundation for your iPhone and Apple Watch as well as a multifunctional smart LED lamp. An additional USB charging port makes it easy for you to charge all your devices at once. Since launching in April 2015, NuDock has raised over $783K and is available via Indiegogo InDemand."
"Personal robots are becoming a reality, and WowWee wants your family to have a robotic dog to play with. CHiP (Canine Home Intelligent Pet) can do it all, from recognizing your voice to playing fetch. WowWee will be launching their Indiegogo campaign soon, but until then, you can play with ChiP at the show."
Indiegogo then noted that in addition to these 6 Indiegogo Zone exhibitors, there are many other Indiegogo campaigners (both past and current) exhibiting at CES. The crowdfunding platform also revealed its event schedule.
Wednesday 1/6

Time
Event
Location
Indiegogo Expert
9:45-10:10am
Fitness Tech panel: The Crowdfunding Revolution, How is it reshaping your "Ticket to Launch?"
Venetian, Level 4; Lando 4303
Kate Drane, Sr. Director of Outreach, Tech & Hardware
11:00 AM
TechCrunch Battlefield
Sands Lobby – SV-3
Slava Rubin, CEO
1:00-1:45pm
TechStars panel: Indiegogo Presents: Crowdfunding: Changing the way products are launch
Eureka Park; Sands, Level 1, Hall G; Booth 80050
Kate Drane, Sr. Director of Outreach, Tech & Hardware
2:30 PM
CNET panel
Convention Center, South Hall upper lobby
Slava Rubin, CEO

Thursday 1/7

Time
Event
Location
Indiegogo Expert
3:00-4:30pm
TechStars pitch competition: IOT & Wearables
Eureka Park; Sands, Level 1, Hall G; Booth 80050
Kate Drane, Sr. Director of Outreach, Tech & Hardware
6:00-9:00pm
Indiegogo Party: Mix and Mingle With Indiegogo and Top Startups at CES (Invite Only!)
Jimmy Buffet's Margaritaville Restaurant3555 South Las Vegas Boulevard

Las Vegas, NV 89109

Friday 1/8

Time
Event
Location
Indiegogo Expert
11:00-11:45am
TechStars panel: finding your path to market – from direct to distribution
Eureka Park; Sands, Level 1, Hall G; Booth 80050
John Vaskis, Sr. Director of Hardware, Design & Technology
2:00 PM
Engadget Fireside Chat
Slava Rubin, CEO
3:00-4:30pm
TechStars pitch competition: Connectivity & Lifestyle
Eureka Park; Sands, Level 1, Hall G; Booth 80050
Evan Cohen, Sr. Director of Hardware, Design & Technology
Have a crowdfunding offering you'd like to share? Submit an offering for consideration using our Submit a Tip form and we may share it on our site!

Sponsored Links by DQ Promote