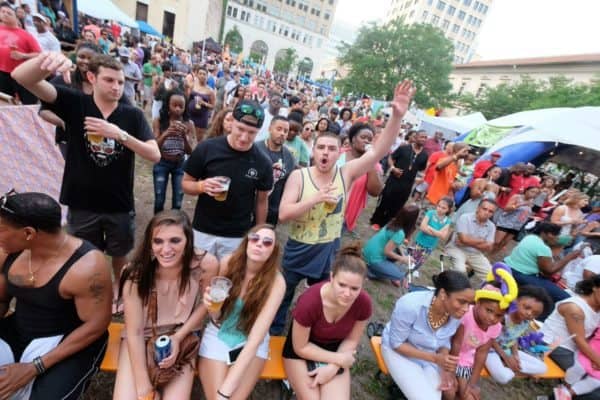 The One Spark has announced today 18 individuals who have agreed to serve as jurors for the 2016 One Spark festival. Organizers state that new for 2016, jury members will hand pick the creators to participate in the One Spark festival. The jury selection process is designed to ensure the quality and likelihood of success for Creator projects.  Jurors are expected to evaluate all projects based on the application, goals, crowdfunding reward structure, and probability of success at making progress toward or achieving crowdfunding goals.
This year's festival features creators grouped by category in Creator Districts.  The Jury is also divided by category and will select up to 50 Creators in each district: Arts & Culture, Education, Health & Wellness, Sports & Lifestyle, Social Good, and Technology & Engineering.  Selected participants will be announced on Feb. 24.
One Spark 2016 Jurors by Category:
Arts & Culture
Will Thomas, owner of award-winning Atlanta-based production company Space Cherry Films
Dale Stoudt, founder of food truck turned brick and mortar business Super Food and Brew, member of The Elbow, Downtown Jacksonville's Entertainment District committed to creating an authentic entertainment experience, and director of residential sales for Seaman Realty
Vince Cavin, executive director of Hemming Park
Ben Thompson, curator of collections at Museum of Contemporary Art Jacksonville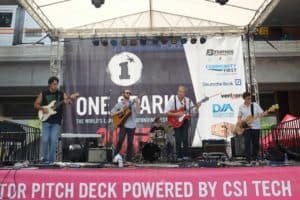 Education
Korin Munsterman, Florida Coastal School of Law associate dean of library, IT and academic technology services and assistant professor of law
Susan Mankowski, early childhood specialist in the youth services department of the Jacksonville Public Library
Health & Wellness
Jacqueline Rose, lead research and development engineer at medical device company Ciel Medical
Jim Stallings, managing partner of private investment firm PS27 Ventures and internationally recognized global business leader and speaker
Kenneth Jones, CEO of St. Joseph's Hospital in Ft. Wayne, Ind.
Sports & Lifestyle
Cari Sánchez-Potter, owner of The Legend Series, a pop-up art and dining series showcasing the best of Northeast Florida's culinary, visual and performing arts in unusual locations
Zack Brown, successfully crowdfunded a potato salad on Kickstarter, raising $55,492, leading to the creation of a cookbook hitting store shelves this summer
Carlton Robinson, senior director for the entrepreneurial growth division of the JAX Chamber
Donovin Darius, former Jacksonville Jaguars safety and founder of the Donovin Darius Foundation and Donovin Darius Next Level Training & Performance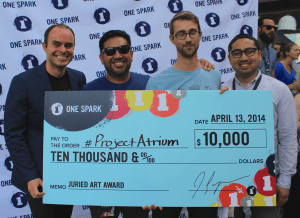 Social Good
Kristin Keen, founder and president of Rethreaded, a social entrepreneurship that is breaking the cycle of the sex trade by offering viable and creative work to those affected, and past One Spark Creator
Anna-Mieke Anderson, founder and CEO of MiaDonna & Company, an eco-friendly man-made diamond jewelry e-tailor
Technology & Engineering
Hampton Catlin, co-founder and CEO of Wordset and Team Rarebit, and the inventor of the Sass and Haml markup languages, along with the mobile version of Wikipedia
Mark McCombs, founder of Renaissance Jax, a nonprofit establishing FIRST Robotics teams in Duval County schools, and past One Spark Creator
Mina Markham, front-end developer at Hillary for America and founder of the Dallas chapter of Girl Develop It, a nonprofit providing affordable web and software development programs for women
The application period closes Jan. 29 for One Spark creators.

Creator support is based on attendee financial contributions. Selected One Spark Creators will begin their crowdfunding campaigns on March 28, helping them to gain momentum before the One Spark Festival and allowing those unable to attend in person to contribute to projects.  One Spark 2016 runs from April 7-9 in Downtown Jacksonville.

Sponsored Links by DQ Promote