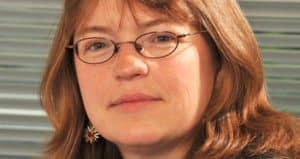 The Financial Conduct Authority (FCA) has released a statement that acting Chief Executive Tracey McDermott withdrew from the process to become permanent leader of the agency in December. McDermott will continue in her position until Treasury appoints a replacement.
The former FCA CEO Martin Wheatley was ousted by Chancellor of the Exchequer last summer. At the time, Wheatley expressed regret in his departure telling the Guardian he had unfinished business.
McDermott explained why leading the nation's securities regulator was not a long term goal;
"I have been at the FSA/FCA for 15 years and I remain extremely committed to, and passionate about, the important work we do.  It has been, and remains, a privilege to lead this organisation.  However, going through the recruitment process has made me reflect on what I want to do with the rest of my career.  As a result I have decided that this is not the right job for me at this stage of my career.  This was a decision taken after many months of careful thought and was not one that I took lightly. "
FCA Chairman John Griffith-Jones lauded McDermott's leadership and stated they would work with her until a new Chief Executive is in place.