This week, Millennium Trust Company  announced the launch of its centralized online service known as Millennium Alternative Investment Network ™ (MAIN).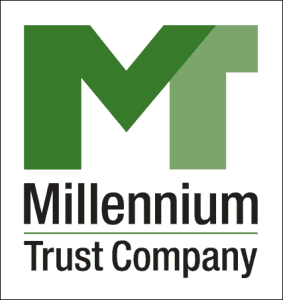 According to Millennium, MAIN delivers an efficient end-to-end solution for individuals and advisors looking to hold alternative investments within either IRAs or taxable custody accounts. Through the service, investors can link to the growing number of investment platforms offering access to an increasing range of alternative investments.
After completing their research and selecting an investment via a platform, investors can complete the company's required documents to open and fund an account and direct their investments entirely online.
Scott McCartan, CEO of Millennium Trust Company, stated:
"Not only does MAIN provide individuals and advisors with access to a range of investment platforms and alternative assets they may not have previously been aware of but we've also learned from the fintech industry's laser-focus on the user experience. Investing in alternatives has historically been a cumbersome, paper-centric process and we are committed to using technology to change that."
Millennium Trust noted that is has a history of providing innovative solutions for online platforms and other service providers, who share the common goal of creating an easier way for qualified investors to learn about, research, buy, and sell alternative investments. MAIN is launching with four platforms that offer clients access to invest in private companies, hedge funds, real estate and other investments through a Millennium Trust account.
Todd R. Ryden, founder and CEO of FNEX, commented:
"Advisors are increasing their allocations to alternatives and other non-correlated investments that provide greater diversification than the traditional 60/40 stock and bond models of the past. Millennium Trust makes this easier than ever. MAIN creates a very efficient process where Advisors can research new offerings on FNEX, complete the transaction through the platform, and then custody the assets in their Millennium Trust accounts.  We are very excited to see the launch of the MAIN network."
Amy Kirsch, head of investor relations at PeerRealty, revealed:
"Real estate crowdfunding allows investors to access a wide variety of investment opportunities, and upcoming regulatory changes will allow more investors to participate. Millennium Trust has been at the forefront of streamlining the investment process for self-directed IRA investors, and we're thrilled to be a part of the Millennium Alternative Investment Network."
Mark L. Rockefeller, CEO and co-founder of StreetShares, explained:
"StreetShares is happy to join MAIN and to provide investors with the ability to access a unique asset: small businesses loans. Not only do our investor members have the potential to earn stable returns that are uncorrelated to traditional asset classes, but by providing capital to small businesses they help create jobs, and strengthen our communities."
Dan Vetter, COO of Money360, added:
"MAIN provides Millennium Trust's large base of clients and advisors with a simple online method of opening an account to hold investments in private placements and private debt offerings available through Money360. MAIN enables financial advisors to easily diversify investment opportunities for their clients by investing in tangible, secure, income-producing commercial real estate assets in the $3 trillion commercial real estate sector."
Sponsored Links by DQ Promote