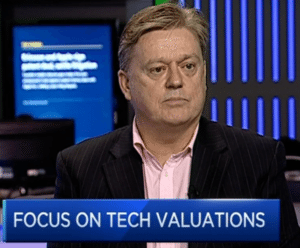 Fintech is a broad term that covers a growing portfolio of services and applications that facilitate financial transactions. While the epicenter may be capital formation, it is really all about finance moving inevitably online, and big banking is waking up to the opportunity and the challenge.
Phil Cox, Head of EMEA & President of UK Branch of Silicon Valley Bank, visited the studios of CNBC to chat up the phenomena designated as Fintech. SVB is a pretty legendary bank having helped to finance tens of thousands of early stage companies with many big names on their list of customers. Cox believes the winners will be the companies that solve really big problems. More specifically this means banks dealing with customers in a more simple and effective way.  One of the challenges in the US, at least according to Cox, is the challenge of being regulated in each individual state. This parochial regulatory phenomenon may slow financial innovation in the US while the UK does not suffer from a similar impediment.
CNBC quotes research that indicates bank spending on new technologies will hit $19,9 billion by 2017.  But with both established banks working to adapt and traditional tech firms like Apple entering the space this number will soon be a drop in the bucket.
The winners will be the companies that solve really big problems with banks that means helping people interact with their clients in a more simple way.