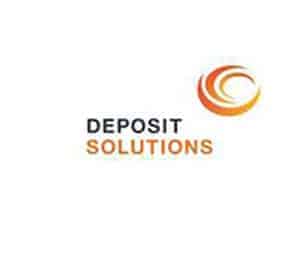 Peter Thiel, Paypal's co-founder and first outside investor in Facebook, has reportedly made an investment in Deposit Solutions GmbH, which is considered the first open architecture platform for retail deposits in Europe.
Since its establishment in 2011, Deposit Solutions has already mediated deposits in excess of EUR 1 billion in different b-to-b applications. In addition to this, Deposit Solutions launched its own retail brand ZINSPILOT in 2014, which markets savings offers listed on the platform directly to German savers.
Founder Tim Sievers explains:
"We introduce to the retail deposits business what has long been a standard for other bank products such as mutual funds and mortgages: an open architecture for instant-access and fixed-term deposit products. With this innovation, we enable banks to reach a new level of customer service and efficiency in their retail deposit business. In addition, we help realize the uniform, cross-border European banking market called for by politicians and regulators."
Thiel added:
"With its unique approach, Deposit Solutions is revolutionizing the value chain in the retail deposit business by creating significant advantages for savers and banks. It offers a clear, distinct competitive alternative secured by a proprietary technology with the potential to become the new back-end for the European retail deposit market."
Thiel's investment is considered an add-on to the September growth financing round led by FinLab AG, a leading German fintech investor. In total, EUR 6.5 million have been raised in this round. Existing investors include the global venture capital firm e.ventures, which backed the company as first institutional investor, as well as business angels Stefan Wiskemann, Stefan Glänzer and Christoph Linkwitz.