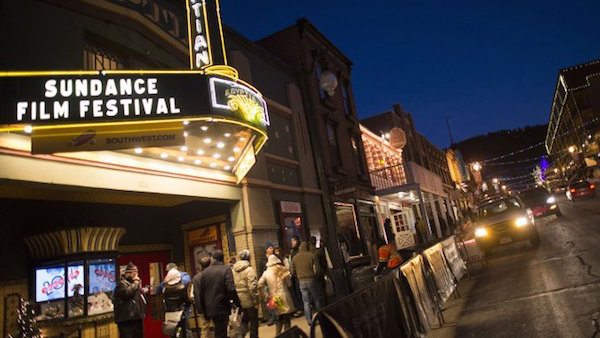 With less than 24 hours until the 2016 Sundance Film Festival kicks off, Indiegogo announced details about the 5th annual Array Soiree, which will be hosted by Ava DuVernay, founder of Array, and Danae Ringelmann, co-founder and chief development officer of Indiegogo.
The global crowdfunding platform shared:
"The Array Soiree is an annual gathering at Sundance Film Festival for influencers in the film industry to discuss the state of varied voices in film and brainstorm ideas for the future. This intimate affair provides a platform for two like-minded organizations to focus our advocacy efforts to achieve equality in filmmaking.

"Ava DuVernay, Founder of Array, and Danae Ringelmann, Co-Founder and Chief Development Officer of Indiegogo, will host the 5th annual Array Soiree as part of the beginning of a collaboration to achieve our mutual mission of empowering all aspiring filmmakers to get a chance to bring their ideas to the screen. We're thrilled to have the opportunity to work with such an inspirational organization in indie film."
Also revealing details about their platform-funded films that are being presented at Sundance, the Indiegogo team explained:
"Often referred to as the premiere independent film festival in the world, Sundance is a week we look forward to every year. We've seen many past campaigners be recognized at Sundance, including Justin Simien winning Best Breakthrough Director in 2014 for Dear White People and Lily Amirpour whose A Girl Walks Home Alone At Night garnered massive critical praise for its unique filmmaking perspective. This year, we're looking forward to seeing 3 Indiegogo campaigns hit the silver screen. If you're going to Sundance 2016, block off time on your schedule to catch these incredible films."
Check out the films and their showtimes below.
1. MeTube 2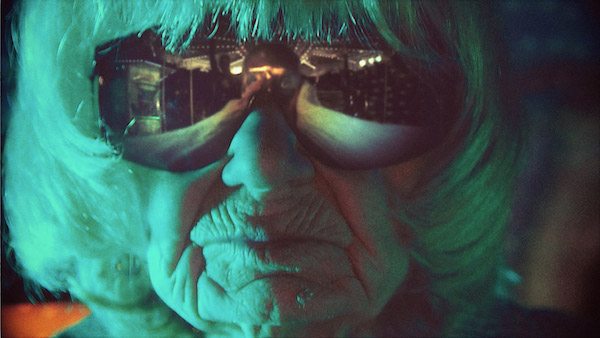 "MeTube was an homage to all the talented YouTubers that create videos from their living rooms every day. It quickly became a viral sensation, reaching over 1.6 million views thus far and was selected as part of the short film selection at the 2014 Sundance Film Festival. Main characters Elfie and her nerdy son August became a huge hit, so creator Daniel Moshel wanted to raise funds on Indiegogo to create MeTube 2, a flashmob opera on acid. The Indiegogo community contributed over $25,000 to help fund production of MeTube 2."
| | | |
| --- | --- | --- |
| Date | Time | Location |
| Saturday 1/23 | 3pm | Temple Theatre |
| Sunday 1/24 | 9:30pm | Redstone Cinema 1 |
| Tuesday 1/26 | 3:45pm | Broadway Centre Cinema 3 |
| Thursday 1/28 | 4pm | Holiday Village Cinema 4 |
2. Miles Ahead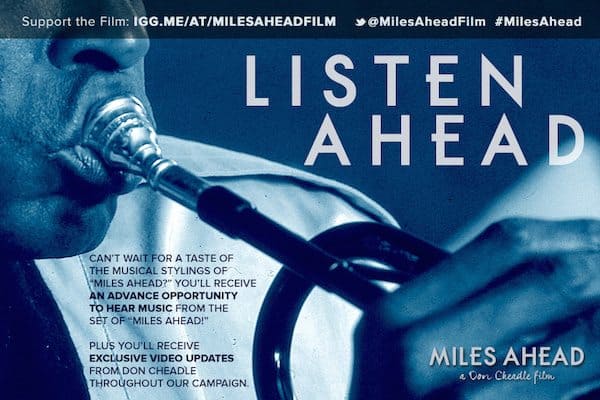 "Don Cheadle's Miles Ahead has already received widespread attention and recognition, havingclosed the New York Film Festival back in October 2015. For Cheadle's directorial debut, he chose Indiegogo as a way to reach out to the music and film communities socially, just as Miles Davis used his horn as a form of social music. After raising over $344,000 on Indiegogo from more than 2,100 contributors, Miles Ahead's rights were acquired by Sony Pictures and the film received critical acclaim from NYFF attendees. Miles Ahead will be part of the 2016 Sundance Film Festival Spotlight collection as a feature film."
| | | |
| --- | --- | --- |
| Date | Time | Location |
| Friday 1/22 | 8:30pm | The Marc |
| Saturday 1/23 | 9am | Temple Theatre |
| Sunday 1/24 | 3:30pm | Peery's Egyptian Theater |
| Friday 1/29 | 6:30pm | Rose Wagner Performing Arts Center |
| Saturday 1/30 | 9pm | Sundance Mountain Resort Screening Room |
3. Much Ado About Nothing – FEATURE FILM / World Cinema Dramatic Competition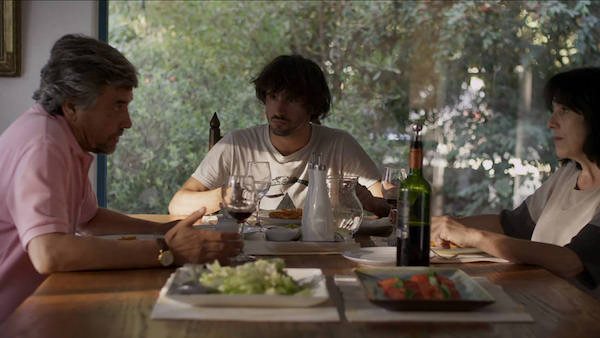 "An upper-class kid gets in trouble with the one percent in this feature film based on a true story. In October 2013, Martin Larrain, a politician's son, was accused of a hit and run that resulted in a young man's death. The contradictory stories that followed the incident shed light on a society's broken justice system, bringing director Alejandro Fernandez Almendras to create his film Aquí no ha pasado nada – Much Ado About Nothing. More than $27,000 was raised on Indiegogo to tell this urgent story. As part of the World Cinema Dramatic Competition, Much Ado About Nothing paints an eye-opening portrait of privileged youth and moral indifference."
| | | |
| --- | --- | --- |
| Date | Time | Location |
| Saturday 1/23 | 8:45pm | Egyptian Theatre |
| Sunday 1/24 | 12pm | Broadway Centre Cinema 6 |
| Monday 1/25 | 10pm | Redstone Cinema 2 |
| Thursday 1/28 | 8:30am | Prospector Square Theatre |
| Friday 1/29 | 10pm | Holiday Village Cinema 4 |



Have a crowdfunding offering you'd like to share? Submit an offering for consideration using our Submit a Tip form and we may share it on our site!

Sponsored Links by DQ Promote