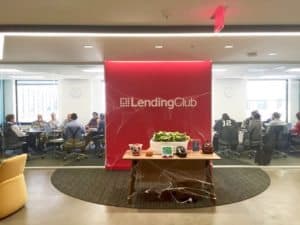 Lending Club (NYSE: LC), the largest marketplace lending platform in the United States, has scheduled its Q4 earnings release for Thursday, February 11th prior to market open.  Lending Club will hold a conference call to discuss results with analysts at 8:30 AM ET the same day.  Information regarding accessing the call may be found on the Lending Club web site.
While analyst recommendations are mixed, Lending Club recently benefited by an upbeat report from Pacific Crest that predicted the shares would double in the coming months.  At the same time Pacific Crest lowered its price target to $18 from $23.
Lending Club, along with the broader market, has suffered from the recent concerns regarding the economy down significantly from its IPO price and its 52 week high of over $24 per share.