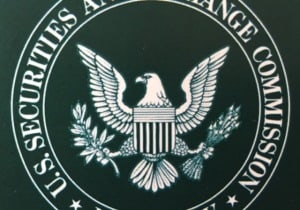 The Securities and Exchange Commission submitted a filing last Friday regarding FINRA's regulatory role pertaining to investment crowdfunding portals operating under Title III of the JOBS Act.  According to the SEC, FINRA just responded (January 21st) to several comment letters and the Commission is now soliciting comments on the Amendment and proposed rule change on an "accelerated" basis.  The process to approve Reg CF platforms is supposed to commence on January 29th, 2016.
Georgia Quinn, CEO of iDisclose & Crowdfund Insider Senior Contributor, commented on the SEC actions;
"Things are in motion this week. The SEC allowed funding portals to apply for EDGAR filing codes and it looks like they will be accepting registrations on Friday. Also, we have seen action with respect to the FINRA proposed rules which could be effective in less than a month."
Amendment No. 1 revised the proposal to include "for purposes of FINRA Rule 8210 any other person listed in Schedule A of Form Funding Portal of a member" to the definition of "associated person of a funding portal member" or "person associated with a funding portal member" in Funding Portal Rule 100(b)(1).
This change is said to ensure FINRA is able to use its Rule 8210 authority with regards to key personal controlling the portal. You may read about Rule 8210 here on the FINRA site.
Amendment No. 1 also revised the proposal to make technical changes to the language of Funding Portal Rules 300(a)(1)(A), 900(a)(4)(C), 900(a)(4)(F), 1200(a)(3), 1200(a)(4) and 1200(b)(4)(C). The Commission does not believe that these changes raise any novel regulatory issues, but rather are technical changes that do not change the substance of the rules.
The notice is embedded below.
[scribd id=296642402 key=key-M1PiQ9VqT97mRW9Q745X mode=scroll]