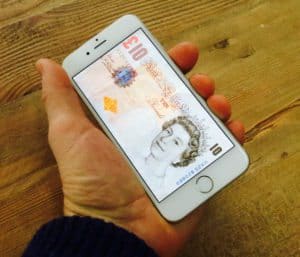 The Payment Systems Regulator has hired Paul Smith as its new Head of Policy. Smith was previously at the Australian Energy Market Commission (AEMC) where he was the Chief Executive Officer.  He will assume his responsibilities on February 1st. Smith resigned from the AEMC in September of 2105 to "return home" to the UK.
Smith commented on the appointment stating;
"The PSR has, in a very short time, established itself as an important and influential regulator that plays a vital role in the payments industry and across the wider financial sector. The challenges that the industry will encounter over the coming years will need a regulator that has a steady hand on the tiller and I relish the opportunity to join such an important organisation at such an interesting time."
The PSR has three objectives: to promote effective competition in the markets for payment systems and for services provided by those systems, including between operators, payment service providers and also infrastructure providers, in the interest of service-users; to promote the development of innovation in payment systems, in particular the infrastructure used to operate payment systems, in the interest of service-users; and to ensure that payment systems are operated and developed in a way that considers and promotes the interests of service-users.
Smith will be responsible for leading the development of regulatory policy and working with the industry to deliver the statutory objectives of the organisation. The PSR is a young UK government agency having formed in 2015 and becoming fully operational in April 2015.