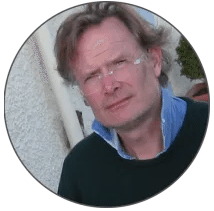 Rob Murray Brown, a steady critic of the equity crowdfunding industry particularly in the UK, has launched a service to support SMEs seeking to leverage the new form of finance. The new service has been labeled ECf Solutions.
Brown has operated the web site "Fantasy Equity Crowdfunding" for the past couple of years. The site has pursued a mission of challenging the industry and lambasting practices and campaigns.  Brown regularly criticizes campaigns, including on the pages of Crowdfund Insider in the comment section.
Recently published on the Fantasy Equity Crowdfunding site was some insight into the thought process to launching the new service:
"Failure is all part of the start up game – many would claim that you learn far more from it than success. However stupidity should be kept to a minimum. Advancing claims about a business that simply can never come true is plain stupid – it doesn't help anyone in the long run. As the main platforms seem unable or unwilling to help prevent this and the investors are still being dazzled by the promise of the next FB, its up to some sensible well seasoned business heads to sort out the mess."
Via a release, Brown stated;
"We know how to maximise a company's chances of raising capital on the ECF platforms. Our knowledge of ECF is second to none and is based on 5 years of research and being actively involved in the sector from the beginning. 2 out of every 3 campaigns fail. We aim to bring that number down.Companies only get the one chance to convince the Crowd that their offer is worth taking – a failed campaign hangs around on the internet preventing future attempts from being successful. There are things you have to get right and it is clear looking at the pitches out there, that not all businesses have this knowledge – this is a new funding channel after all."
ECf Solutions states it will offer a free service initially to assess the chances of a successful raise.  If they deem a business worthy, they then take a fee and a percentage of the successful campaign.
"We are unique in that we have this knowledge and the data sets that can be used to help our clients," states Brown. "As we only charge a very small upfront fee, the impact on cash flow is minimal. The impact of failing is a far greater risk."
This could be a case of, "if you can't beat 'em join 'em". It will be interesting to see how ECf Solutions evolves.

Sponsored