As expected, the funding portal rules operating under Title III of the JOBS Act have hit the pages of the Federal Register.  Platforms intent on leveraging the new exemption to issue securities of up to $1 million are able to start the process of registering with FINRA and the SEC.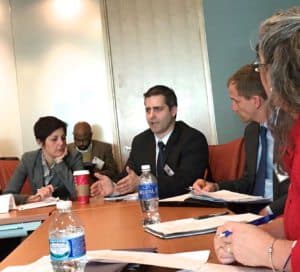 Some industry observers have criticized the statutory requirements.  Crowdfund Insider Senior Contributor Anthony Zeoli believes the rules are workable but there are more useful / cheaper alternatives to Title III – an exemption that was supposed to make capital raising easier. He recently  stated;
"Compliance with these requirements, while difficult and time-consuming in their own right, is not the most troublesome of the obligations forced on portals. It is the fact that the SEC has effectively made funding portals the gatekeepers to the public, shifting the bulk of regulatory compliance, as well as responsibility and liability for vetting potential offerings, onto the funding portals themselves. Among other things, under the final rules funding portals are affirmatively required to: do significant due diligence on the issuer/offering; provide educational materials to investors; ensure investors are investing within their income limits; and provide initial and ongoing offering data to the SEC."
We expect to have additional information regarding the published rules, and the impact to portals, within the next few days.
[scribd id=296991330 key=key-jFYsQXGLLrXcIzmVHOBk mode=scroll]