Following the publishing of the announcement of, Learning Enterprises Organisation (LEO)'s crowdfunding platform, it was brought to the attention of Crowdfund Insider an article on CoinDesk concerning the company's founders, Dan Andersson and Atif Kamran, being linked to an alleged pyramid scheme in the past. 
CoinDeck's Pete Rizzo wrote in April 2015:
"Both Anderson (sometimes spelled as Andersson) and Kamran were involved in a suspected pyramid scheme, UNAICO Pakistan, an 'IT development and consulting business' that was the subject of a formal warning by the Securities & Exchange Commission of Pakistan (SECP) in 2012.

"An official statement from SECP dated 27th April, 2012 names Dan Andersson as UNAICO's CEO, an association confirmed by YouTube videos that feature UNAICO branding, advertise opportunities in Pakistan and include appearances by Andersson and Kamran.
Kamran was said to be further implicated in the business operation by his association with the social community SiteTalk, which was described as a 'sister concern' of UNAICO in the formal government complaint.
"The SECP filing goes on to compare the UNAICO system to a pyramid scheme, an investment scheme by which participants are encouraged to enroll new members for monetary rewards. Language on the LEOCoin website suggests a similar system, whereby members are rewarded for 'recommending LEOCoin to merchants.'"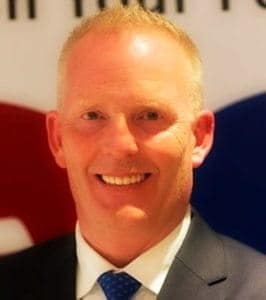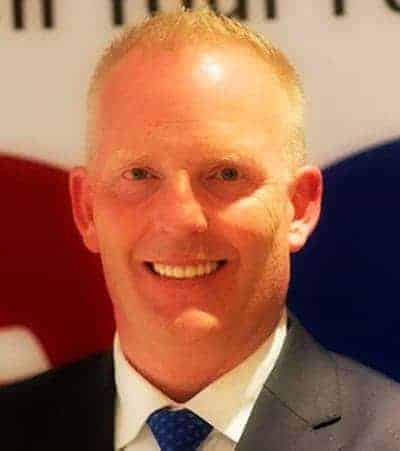 In response to Rizzo's piece, LEO shared with Crowdfund Insider more details about the accusations:
"The allegations made in the Coindesk story, dated April 4 2015, entitled 'Bitcoin alternative LEOcoin linked to suspected pyramid scheme' are misleading and entirely untrue. These are the facts."
The company went on to explain their involved with UNAICO:
"Prior to the founding of LEO, Andersson and Kamran worked with UNAICO. Andersson was originally appointed in 2009 as CEO and President of UNAICO with a mandate to build a legally compliant and transparent business model. He was also responsible for setting up the company in Pakistan, supported by the Board, with the objective of establishing a fully compliant and reputable business. Kamran was brought in by Andersson as one of the field leaders. In less than a year he built a membership base of over 6 million members – a record breaking achievement for the business.
Management continued to assert their innocence of any allegations;
"When it became apparent that senior management in the company were not supporting the business in Pakistan – no product delivery, no transfer of shareholding, no answers to questions by local managers – Andersson and Kamran were the whistle-blowers that first raised concerns. Both subsequently resigned from UNAICO in protest when it became clear they could not support their company's conduct.

"Against the wishes of their employers, they also secured the return of the money from the Pakistan bank accounts, working with the local authorities to return it to local distributors, thus ensuring they didn't lose money.

"Whilst the activities of UNAICO in Pakistan were initially described by the SECP as fraudulent, Andersson and Kamran personally were fully cleared of any wrongdoing. Today, LEO has a functioning operation in Pakistan and Kamran is there on a regular basis, suggestions that he is subject to any travel restrictions are self-evidently ridiculous."
The company then answered the following questions via an FAQ on their site:
1. Is LEO a pyramid scheme?
"No. Pyramid schemes are in fact illegal in most countries of the world. LEO is a well-established business that operates a successful multi-level-marketing programme. It sells tangible and credible products through its member teams and complies fully with all Direct Selling Association guidelines and regulations."
2. The activities of UNAICO Pakistan have been described as 'fraudulent' – is this true and what was Andersson and Kamran's involvement?
"Andersson and Kamran were previously employed by UNAICO. They were actually the whistle-blowers that raised concerns about the way the company was operating in Pakistan. They subsequently ensured, against the wishes of their former employers, that nobody in Pakistan lost money as a result of the issues that arose there. The Securites & Exchange Commission of Pakistan described the activities of UNAICO as fraudulent in 2012 and an investigation into the organisations' conduct remains open. The SECP have fully cleared Andersson and Kamran of any wrongdoing."
3. Is it true that Kamran is banned from Pakistan?
"This is completely untrue. LEO has a functioning operation in Pakistan and Kamran is there on a regular basis."
4. Are the details of LEO merchants available publicly?
"Yes, www.leomarketplace.com shows details of all LEO merchants."
5. Is it true that LEO offers its members the opportunity to purchase pre-shares in exotic properties for discounted rates?
"LEO owns a number of properties where member events are held, in France, Canada, Dubai and Portugal. There is the opportunity for Members to buy shares in these properties as part of their progression as a LEO member."
6. Why was LEOcoin set up as a "stealth"project in Dubai, known only as "Project X"?
"Prior to the launch, LEOcoin was named Project X to build intrigue and excitement amongst LEO members and ensure that details weren't leaked ahead of the official launch. The launch itself was a well-publicised event attended by over 400 associates from 19 countries. Full information about LEOcoin was made available on the day and it was supported with videos and other online communications."
7. Is it true that the LEOcoin business model rewards members for recruiting new members?
"LEO is a network marketing and direct selling business and is fully compliant with Direct Selling Association rules."
8. Why does LEOcoin promote the fact that it provides complete anonymity and security for users?
"LEOcoin promises privacy and security. This means that is offers a high level of encryption to keep all transactions and records secure, and keep individual's trading environments and personal data safe. However, every single LEOcoin transaction is registered on an online ledger, which helps to make sure transactions are secure and genuine."
#ThrowbackThursday to our official launch last week at the 3rd Global Annual Conference in Bali! #LEO#Bali2016#GACpic.twitter.com/tbXOmdEC1q
— LEOcrowd (@myLEOcrowd) January 28, 2016
9. LEOcoin claims to be 'revolutionary', but isn't it just the same as Bitcoin?
"It is similar to Bitcoin in that it is a cryptocurrency."
However, there are a number of key differences:
Technology has advanced considerably since the invention of Bitcoin, meaning LEOcoin provides a much simpler, cost effective and faster way to trade.
Because of this, it has a mass market appeal and the system is designed for mass adoption.
The LEOcoin currency is extremely user friendly. Some cryptocurrencies in the past have been too complex for casual users. LEOcoin aims to change that and de-mystify cryptocurrenies.
The LEO training programmes are designed to break down the technical jargon around cryptocurrencies, making it more appealing to a wider audience.
Bitcoin was first launched in 2009 on what is now an outdated system. LEOcoin's use of Scrypt Jane allows for faster upgrades and a refresh rate six times faster than Bitcoin. This allows for a greater number of transactions in a shorter time.
Sponsored Links by DQ Promote