Yesterday SunTrust Banks (NYSE:STI) made an announcement that Eric  Brewer, present head of Treasury & Payment Solutions, will push over to Commercial Banking to lead a new internal initiative. The new objective is the creation of the "Payments Technology Industry Specialty in Commercial & Business Banking". While SunTrust earns a solid F on the name, they get an A for recognizing now is the time for banks to change.
SunTrust is not a small player having total assets of $191 billion and total deposits of $150 billion at year's end. This Fintech mission was clarified by Beau Cummins, a business executive at Suntrust;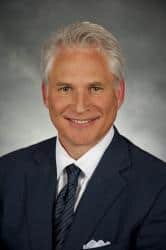 "In banking today, you're either a disruptor or you're being disrupted. Consumers and businesses alike are leveraging the power of FinTech, and SunTrust aims to be a strategic advisor to clients pioneering and investing in payments and technology."
Brewer will apparently provide payments expertise, a booming sector of Fintech, within the financial firm. He is also supposed to leverage the Technology, Media & Telecom Investment Banking Industry Practice.
"This is a time unlike any other for the payments and lending industry. Startups and established leaders will need strategic financial advisors to meet their growth goals and plan for the unexpected – like regulatory and global challenges," stated Brewer.
The proof is in the reality of these new projects. There are some within the internet finance sector that believe traditional banks are too slow, and codified in their process, to change and adapt.  Others say don't count banks out (yet).
Now if we can just get them to do something about their naming protocol.