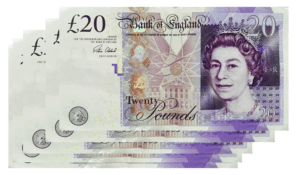 Sensible Lender, a UK peer to peer lending platform, has made the jump from auctioned interest rates to fixed rates set by the online lender. Sensible is not the first to make this change. In fact, one of the largest platforms in the UK, Funding Circle, announced the shift over to fixed rates this past fall.
According to Sensible, all new loans will be issued with an interest rate assigned by a risk band and loan term. Sensible states its long-term object is to pre-approve loans even before they hit the screen.
Launched in 2012, Sensible is authorized and regulated by the FCA. A smaller platform in the scheme of things, Sensible has provided over 200 borrowers access to capital. Each loan on the platform is secured against "quality real estate" in the UK.  Sensible states it has facilitated over £50 million in lending to date and is on track to match a further £50 million in loans during 2106. Sensible monetizes the process by taking an arrangement fee based on a percentage of the value of the loan.
Current metrics indicate that investors earn a net rate of 4% per month with a minimum investment of £5000.  Borrowers may access capital in days – not weeks. The application process is said to take minutes. Real estate owners may finance up to £2 million.  Sensible differentiates its platform by securing the loan.  The approval process may take up to 5 days but they state that borrowers may receive a lower interest rate than from competing platforms.