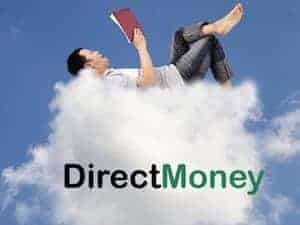 Australian marketplace lender, DirectMoney, announced that it has sold a total of $5 million of personal loans to Macquarie Group (Macquarie), a provider of financial, advisory, investment and funds management services. According to DirectMoney's most recent quarterly report the platform held $8.49 million in loans at the end of 2015 thus the agreement with Macquarie represents the bulk of existing loans.
According to The Australian, Macquarie, acting as an adviser, will assist in providing further access to the debt capital market for DirectMoney. The lender will pay Macquarie in shares and in the future may be able to buy more stock, capped at 10%.
DirectMoney revealed that about $1.5 million in loans were made last month and as of January 29th,  it held roughly $1.8 million in cash discretionary costs and lending had been "managed" ahead of concluding the deal with Macquarie.
DirectMoney listed shares on the ASX last year. Since that time shares have declined by more than 50% . Peter Beaumont, CEO of DirectMoney, was confident regarding the future prospects of the online lending platform.
DirectMoney chairman, Stephen Porges, noted he was pleased about the Macquarie partnership.  The agreement should help shore up the young firm.
"This deal allows both teams to work together in a collaborative manner to take DirectMoney's marketplace lending model to the next level.

"Macquarie's loan purchase and their capital markets expertise will assist in diversifying and strengthening our loan funding channels. With the securitisation market in the US now having issued more than $US8 billion of loans since 2013 we are delighted to work with Macquarie towards offering this product to Australian investors."
Beaumont then added:
"There is an active securitisation market with mortgages that's been developed over a long period of time, there's also an asset-based market around auto loans. What we're now doing is looking to pioneer a new asset-backed market around personal loans. Our ambitions are to write in the first phase $100m of loans a year and we need to be able to move those loans off our warehouse as quickly as we write them and so we need to have channels to sell them and Macquarie's a strong organisation that can help."
Sponsored Links by DQ Promote