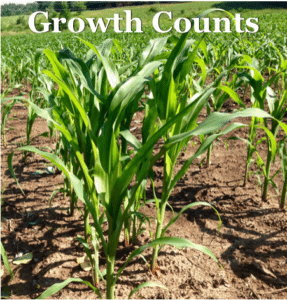 The Enterprise Investment Scheme Association (EISA) is a not for profit entity that supports driving capital and investors to small and medium sized companies. The UK has effectively subsidized entrepreneurs as policy makers have recognized the profound importance of fostering an ecosystem that is conducive for small companies to be launched. While not all SMEs become unicorns these smaller firms are the engines of economic growth and thus job creation. If you are going to subsidized one sector, this is probably it.  Both the Enterprise Investment Scheme (EIS) and Seed Enterprise Investment Scheme (SEIS) provide tax benefits for investors that support smaller companies. Effectively it is a risk mitigation policy for investors.  EISA works closely with elected officials and the trade group has been effective in delivering their message.
Earlier this month, the EISA held their annual awards for 2015 which took place at the House of Lords.  The event was to recognize companies, advisors, and individuals within the context of the SEIS/EIS program. This year was described as receiving a record number of entrants. Sarah Wadham, Director General of EISA said the high caliber of entrants exemplified the results of the two programs;
"…the growing importance of EIS and SEIS investment in funding exciting early stage companies that are so vital in creating jobs and growth in the UK economy."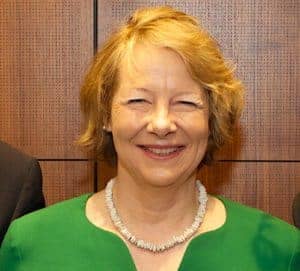 Wadham, who is stepping down as DG next month, recently stated;
"Serving as EISA Director General has been an extremely enjoyable and rewarding experience. The work EISA does is incredibly important … the sector is in great health and fundraising is at record levels, which is extremely positive for thousands of smaller companies in the UK and for the wider economy, of which smaller companies are part of the vital lifeblood."
Both EIS and SEIS are widely utilized on equity crowdfunding platforms for companies issuing securities. In 2013-14, almost 2,000 companies received investment using the SEIS program and £164 million of funds were raised – most for the first time. The EIS program has been in use for far longer than the SEIS.  Since 1993/94, approximately 22,900 companies have benefited from the scheme representing £12.2 billion of investment.
The list of award winners is below:
Best EIS Fund Manager/Sponsor – Winner: Calculus Capital
Judges' comment: "Calculus Capital is a shining example of a company engaging with the industry and promoting the sector in an innovative and thoughtful way. Clarity of communication to both adviser and the end investor is outstanding. Through its investments hundreds of jobs have been created and genuine growth created. Calculus continues to be the benchmark for the EIS industry to meet and beat."
Best SEIS Fund Manager/Sponsor – Winner: Symvan
 Judges' comment: "The level of due diligence and research they undertake on potential investee companies is impressive and gives advisers and investors alike great confidence in their investment.
Investor communication also appears to be excellent with regular investor meetings and updates, all of which offer a glimpse into the inner workings of the SEIS which few funds can match." 
Best EIS/SEIS Tax Adviser –  Winner: Philip Hare & Associates
Judges' comment: "A great submission which demonstrates how a relatively small firm can still advise a broad range of clients. The quality of their work was demonstrated clearly and the judges particularly liked the use of examples, which showed the impact of their work."
Best EIS/SEIS Legal or Regulatory Adviser – Winner: Charles Russell Speechlys
Judges' comment: "The judges liked the creation of a cross-departmental EIS Group within the firm, with the goal of promoting EIS within the firm and to clients. This has led to the firm actively promoting EIS to their clients and highlighting the benefits of doing so. They have also been very active in providing speakers to help promote the EIS industry. One of the judges wrote: 'They epitomise the ethos needed to help continue to grow awareness of the EIS industry.' "
Best EIS Investment Exit – Winner: Oakfield Capital Partners for Coryton Advanced Fuels
Judges' comment: "An impressive return of 8.4x over a relatively short holding period of five years. This is a true EIS good news story, bringing back into use a site and employing 26 people at a business that had been mothballed and left for dead, using money from EIS that would not otherwise have been available."
Best Innovation, Newcomer or Rising Star in EIS/SEIS – Company – Winner: Intelligent Crowd TV for 'The Seed & EIS Hour'.
Judges' comment: "A genuinely new concept, designed to make EIS and Seed EIS more accessible to a wider audience. Since they launched in October last year, they have already showcased 16 companies, and also aim to educate their audience."
Best Innovation, Newcomer or Rising Star in EIS/SEIS – Individual – Winner: Boyd Carson, Sapphire Capital
 Judges' comment: "The winner has had a busy year, pushing the boundaries with new products, writing and publishing books on EIS, regularly speaking at events, and even promoting EIS in America. The winner seems to have EIS in his DNA."

Sponsored Links by DQ Promote