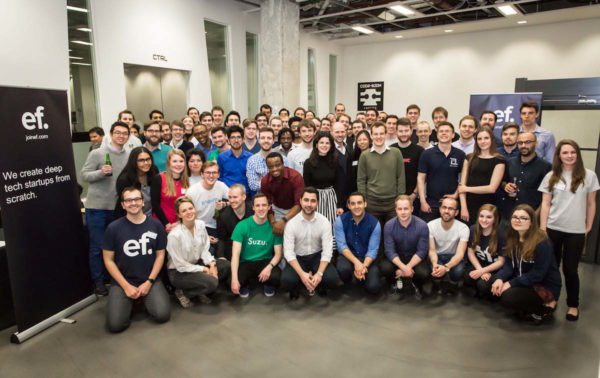 Entrepreneur first reimagined startup accelerators. Individuals apply pre-team, pre-idea. Six months later after sweat, blood, red-bull and tears, fully fledged startups present to a packed room of investors. Not all make it to demo day, but those that do present a staggering range of start-ups ripe for investment.
This year's presentations were perhaps the most impressive yet.
Here are five that caught our attention.
Part tech utopia, part Orwellian nightmare, Animus promises to measure the number of people in a room or building, allowing managers and town planners to better use space. Consider your office or home. Right now the founders assure me that the data is depersonalised, so you'll still have to speculate over who was at it at the christmas party on the photocopier.
Cleo
An ai assistant to help you with your money-troubles. You can ask it how much you spent on uber last month, how much rent you need to pay, and how quickly you are burning through the cash against your own financial planning. The founders admit that it provides a unique window into the mindset of the millennial.
Assist Ai
Bored of venting on twitter only to have to wait hours for a response. Assist speeds up the process. It provides the poor people who have to deal with your complaints, with response options, built from previous interactions with the company, allowing them to deal with the more tricky requests.
Lingumi
Building from what we always knew and what decades of research tells us: classroom language learning is expensive and ineffective, the Lingumi system teaches young children when they are most receptive to language. Currently built for teaching English, Lingumi has ambitions to add new language..
PDX Technology
Insurance for P2P lending platforms is something people have been looking for for a long time. This pay-as-you-go protection against default and other "adverse credit events" should provide much sought after protection for when your portfolio next takes a hammering.
---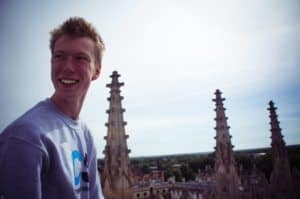 Joe Whitwell is Tech headhunter at Hamden Executive Search. Working out of London, Joe partners with start-ups and larger companies primarily in Education, and Fintech. His writing tends to focus on his perspective of the industry as well as interviews with the people he meets day-to-day.

Sponsored Links by DQ Promote