Peer-to-peer lender, China Rapid Finance, announced on Tuesday it has become a sponsor and founding member of the National Internet Finance Association of China (NIFA).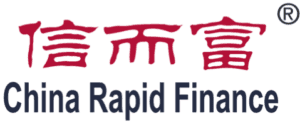 According to the company, the NIFA was founded with the approval of China's State Council. It has been led by the People's Bank of China, China Banking Regulatory Commission, China Securities Regulatory Commission, China Insurance, Regulatory Commission, and other regulators. The association accepted a total of 437 members from among 2,000 applicants.
Dr. Zane Wang, CEO of China Rapid Finance, stated:
"NIFA will function as a bridge for the interaction between the Internet finance industry and the government's supervising organizations. We hope the self-discipline rules and regulations for information disclosure, which NIFA has been working on since its preparatory stage, will be published soon. The healthy development of the Internet finance industry needs these rules and regulations for standardized and self-disciplined information disclosure."
Wang noted that China Rapid Finance will continue to grow and focus on risk management and business innovation while working together with other NIFA members to drive the development of the Internet finance industry in the country.