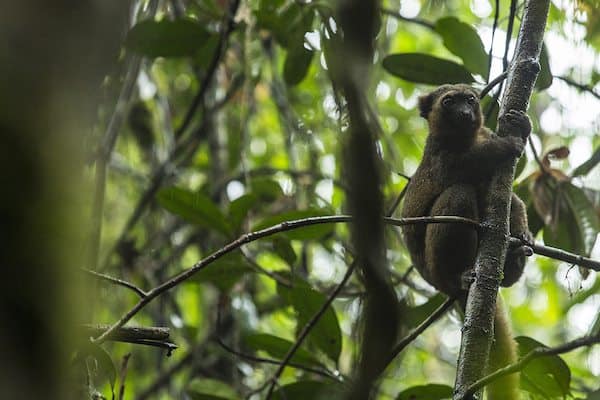 Crowdfunding platform, Crowdrise, announced on Tuesday that it has teamed up with breakdancing marine biologist, Mike Corey, to launch a 24-Hour Impact Project that's dedicated to saving the Greater Bamboo Lemur in Madagascar from extinction. The campaign is looking to raise $10,000.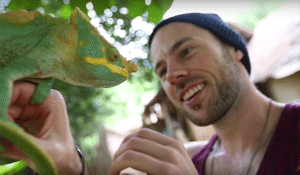 According to Crowdrise and Corey, the Lemurs are the most endangered mammals on earth with 91% of species on the verge of extinction. The animals were previously thought to be extinct until Dr. Patricia Wright, an American primatologist, anthropologist and conservationist, discovered the species living in central eastern Madagascar in 1986.
Today, only 500 Greater Bamboo Lemurs exist. One hundred of these lemurs live in a forest on the outskirts of the Ranomafana National Park – a protected park in Madagascar. There is a stretch of 6 kilometers of vacant land between their existing forest and the national park. This forest will soon be cut down, and farmers will likely resort to hunting to protect their crops and support their families.
Speaking about the project, Corey revealed:
"The creatures of Madagascar have always fascinated me: color-changing chameleons, geckos that look like leaves, and lemurs that dance through the forest.  Most of Madagascar's animals are found nowhere else on the planet, but shockingly 80% of Madagascar's forests have been destroyed in the past 40 years.

"Of all the creatures with backbones, lemurs are the closest to extinction.  90% of lemur species will be extinct in 20 years if we don't do something about it.  So, we've come to Madagascar to help do exactly that. The Greater Bamboo Lemur is one of the most endangered species.  There are only 500 left on earth, two of which are living in Ranomafana National Park. They are a father and daughter pair and will not breed.

"Four miles away, living outside of the protection of park, is a population of 100.  This group of Greater Bamboo Lemurs is on the edge.  Threatened by deforestation, lack of appropriate food, and hunting, they will not survive.  Farmland separates these two groups of lemurs and is impossible to cross.

"There is a solution to rescue the Greater Bamboo Lemur but a lack of funding. We're going to change that. This bamboo corridor, along with new data from studies we'll help fund, will save this population. Otherwise, 100 of the 500 Greater Bamboo lemurs left on this planet will be gone. There is no coming back from extinction."
Funds from the initiative will go towards the costs of building a bamboo bridge, including seedlings and labor, ensuring the cooperation from the locals, radioactive trackers, GPS devices, and other needs of the scientists who will be studying the species. 
_________________________________________________
Have a crowdfunding offering you'd like to share? Submit an offering for consideration using our Submit a Tip form and we may share it on our site!