Prime Meridian Capital Management, a company specializes in an online peer-to-peer (P2P) lending strategies, announced on Thursday the launch of its Real Estate Lending Fund. This new fund reportedly offers investors a diversified and short duration loan portfolio with no hard lock-up.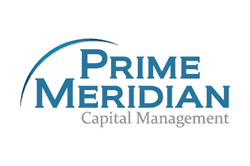 Sharing details about the fund, Prime Meridian explained:
"The Prime Meridian Real Estate Lending fund was established to capitalize on the burgeoning real estate marketplace lending vertical by creating a portfolio of broadly diversified first lien real estate loans in the commercial, multi-family and single family property types. Historically, the types of real estate loans the fund is investing in have been predominantly offered by regional banks."
Don Davis, managing partner for Prime Meridian Capital Management, stated:
"We are very excited about the Prime Meridian Real Estate Lending Fund. Unlike so many investors and managers that chase yield at any cost, we carefully consider how to create the best risk adjusted portfolio by taking into account diversification of location and property types as well as first lien positions, strong LTV, and personal guarantees."
This news comes just a few months after Merges with Poise Lending, which was co-founded by cofounded by veteran tech entrepreneur, Val Katayev and P2P lending portfolio manager Don Davis.  The merger unified the entities and added a third fund – Poise Lending Fund (a levered P2P fund) – to the growing Prime Meridian family of funds.