Below is a video of a panel that took place this past March at a crowdfunding event put together by Crowdfund Beat Media that brought together several prominent names in the internet finance space. Sam Guzik, a Crowdfund Insider Senior Contributor, Doug Ellenoff, DJ Paul, Donna Hamlin and Jonathan Frutkin joined together to discuss, and at times disagree, what is working within the investment crowdfunding space.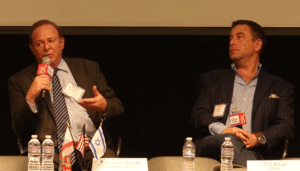 A good portion of the discussion focused on the politics of supporting SMEs and access to capital. Unfortunately during this highly contested Presidential cycle, small business has been lost in the cacophony of name calling and demagoguery. But hope remains as the signing of the JOBS Act – perhaps the first and last bipartisan bill of this administration – has engendered a ray of optimism in driving economic growth that will only get better.
Title II, III and IV are tackled with diverse perspectives. If you have a few minutes to listen / watch this video there are several interesting points and predictions for this emerging sector of finance.