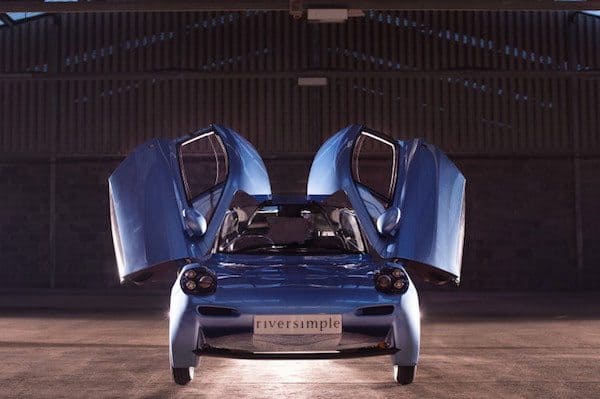 Riversimple, a UK-based hydrogen fuel-cell car brand, has launched a Sharein campaign to raise £1M for the development of its lightweight hydrogen-powered vehicle, Rasa.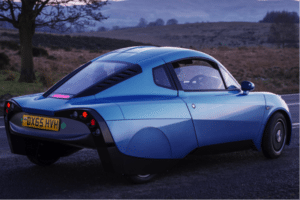 The Rasa is described as a two-seater "network electric" car that is powered by a hydrogen fuel cell. Riversimple confirmed that the vehicle's prototype has clocked over 60mph and has been reportedly "weaving neatly" through traffic in London and on the country roads of Powys.
Features of the Rasa include:
Four electric motors, one in each wheel
Motors as brakes – recovering over 50% of kinetic energy when braking
Super-capacitors to store this energy and provide most of the power for acceleration
A low powered hydrogen fuel cell ( 8.5 kW)
A body made of lightweight composites
Riversimple also noted:
"It's the synthesis of all these technologies that delivers the groundbreaking efficiency and range, many times better than inserting fuel cells into conventional, heavy, vehicles.  The production prototype should do c.250 mpg (equivalent), with a range of 300 miles.  Emissions are zero at tailpipe and c.40gCO2/km Well-to-Wheel – even if the hydrogen comes from natural gas."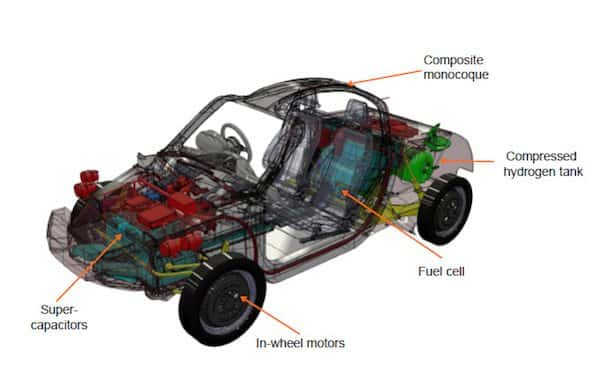 Explaining how the vehicle works, the company shared:
"The hydrogen passes through a Proton Exchange Membrane in the fuel cell where it combines with oxygen to form water and electricity.  The electricity then flows to the motors in each wheel.  These motors are small, lightweight and give the car 4 wheel drive.

"When the car brakes, the kinetic energy, that is normally lost in the form of heat, is captured as electricity.  As the car slows, this electricity floods into a bank of super-capacitors at the front of the car.  Unlike a battery, these super-capacitors can take a huge charge very quickly, but they don't store a lot of energy.  The energy they take in is sent back to the motors again and provides the energy to accelerate."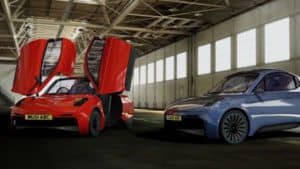 Riversimple then revealed that it is looking to have 20 Rasa cars test driven on Britain's roadways over the next 12 months. It previously secured €2M from the EU to put towards the trial costs and it is looking to match the funds through the Sharein campaign.
In return for those who invest, the company will offer 7.5% in equity. The initiative is set to close at the beginning of May.
________________________________________________
Have a crowdfunding offering you'd like to share? Submit an offering for consideration using our Submit a Tip form and we may share it on our site!