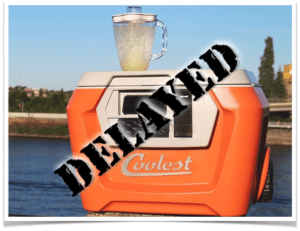 Coolest Cooler creator Ryan Grepper has posted a backer update that seeks to provide hope to supporters of his crowdfunding campaign that have yet to receive their promised cooler.
In an earlier backer update, Grepper explained the challenges in completing delivery of the Coolest Cooler. While the campaign remains one of the largest Kickstarter projects of all time having raised over $13 million from more than 62,000 backers, the price charged to supporters to purchase a cooler ended up being below the actual cost to produce. While many supporters have received a Coolest Cooler there are still tens of thousands who have yet to receive a product they supported almost two years ago.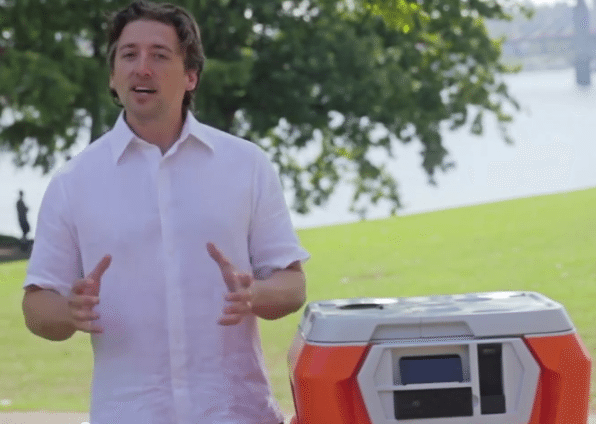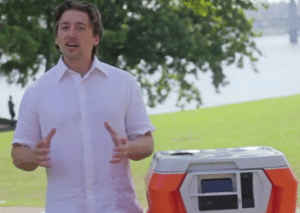 The most recent update labeled "The Path Forward", outlined the options Coolest Cooler backers now have.  Grepper explained to the Coolest Cooler community;
"In this update, I'm going to share the path forward that will get every remaining backer their Coolest Cooler. If you are one of the two-thirds of our backers who is still waiting for your reward, let me start by saying I'm sorry. Every Kickstarter project has its ups and downs, but most progress more smoothly and with fewer delays than ours. This project became far bigger and more complex than I ever expected, but we have succeeded in making the Coolest Cooler a reality for more than 20,000 backers. Now we need to get it to the rest of you."
Grepper shared that he was in "advanced discussions" with several possible partners that may provide the horse power to complete fulfillment.  While no names were mentioned, this may be the best outcome of all.
Grepper also pitched an option to allow people to pay $97 more to cover the cost differential.  He explained that supporters would still save 25% to 33% over existing retail. There was no obligation for anyone to take this path but he stated "if" enough individuals were open to this approach he would make it happen.
He also explained hist intent to sell more aggressively at retail and thus use any profits to cover the difference between the Kickstarter price.  Gripper stated;
"In a perfect world we wouldn't rely on new sales to help fund the delivery of backer Rewards, but in a perfect world you'd already have your Coolest. This is the financial reality we are in and we're being transparent about it and seeking to meet your requests to get your Coolest Coolers faster."
Grepper thanked all backers, especially those who remained positive in light of his economic challenges.
(Editors Note: an earlier version of this article stated a backer update had been removed. That was not correct and an edit has been made to reflect this change)
Have a crowdfunding offering you'd like to share? Submit an offering for consideration using our Submit a Tip form and we may share it on our site!

Sponsored Links by DQ Promote