Menlo College named angel investor and Dreamfunded co-founder/CEO, Manny Fernandez "Silicon Valley Equity Crowdfunding Pioneer" during its The Future of Investing: How Equity CrowdFunding is Shaping the American Dream event on Wednesday evening.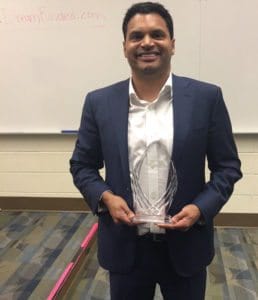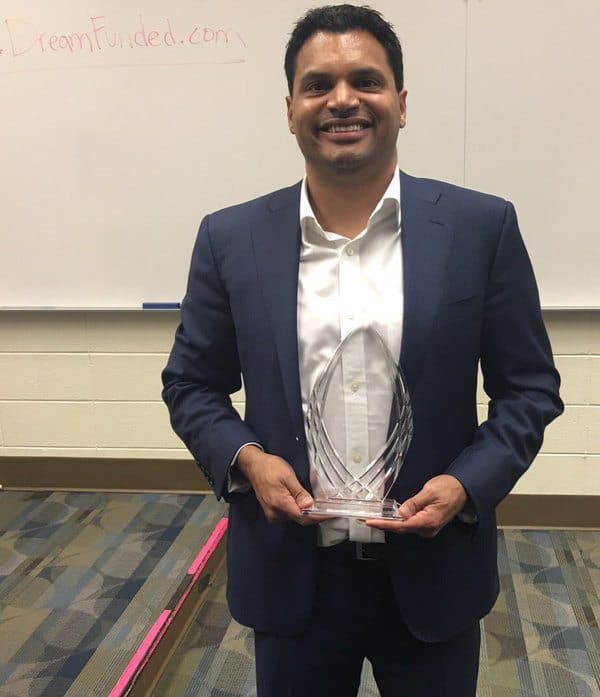 Menlo College Professor of Finance, Soumendra De, who presented the award to Fernandez, stated:
"One name has been synonymous with equity crowdfunding in Silicon Valley and that name is Manny Fernandez, co-founder and CEO of Dreamfunded. Their involvement in equity crowdfunding is shaping the way people can invest into private companies and helping tech employees get the liquidity they have worked hard for."
Fernandez commented:
"I have always loved speaking at Menlo College, they really cultivate a unique entrepreneurial spirit in their students that you don't find elsewhere. In fact, I actually met my DreamFunded co-founder, Rexford Hibbs, while speaking here a few years ago."
In 2014, Fernandez was the recipient of the Equity CrowdFunding Leadership award as well as San Francisco Angel Investor of the Year accolade. He will be a panelist at an upcoming equity crowdfunding panel for the Angel Capital Association (ACA) Summit.