This past week the  Comisión Nacional Bancaria y de Valores (CNBV) published their 7th National Financial Inclusion Report  (Reporte Nacional de Inclusión Financiera). The document (embedded below) spent a good amount of time defining and addressing the various forms of investment crowdfunding. The document was published in advance of expectations that Mexico will soon enact an updated securities regulatory regime to embrace internet finance.
Speaking at the 79th Convención Bancaria this past March, Senior Jaime González Aguadé, President of the CNBV, commented on the pressing need to adjust to changes across the financial industry;
"the advance of technology is evident every day with the entry of new players with innovative ideas and hybrid solutions. As an example, we have the new digital portfolios, recent payment solutions or industry collective financing (crowdfunding)."[translated from Spanish]
One of the main objectives of the CNBV is financial reform as outlined by the current government. Much of this reform is in regulatory changes designed to improve the financial sector.
The report predicts that crowdfunding in Mexico will grow in line with global expectations specifically in regards to SME finance. Mexico, as many other countries will understand, struggles to provide access to capital for the sector of the economy that needs it most: small businesses. The advent of raising capital online correlates directly with the rapid growth of internet access.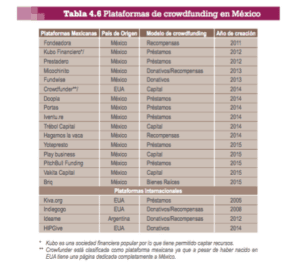 In a recent conversation with Expansion, Carlos Orta, vice president of regulatory policy at the CNBV, said;
"Crowdfunding has many benefits pertaining to the issue of financial inclusion, which is one of the interests of the CNBV, and what we want is a method for people to address financial issues and crowdfunding is the way in which could reach more Mexicans , "said Carlos Orta, vice president of regulatory policy CNBV in an interview with Expansion ." [translated from Spanish]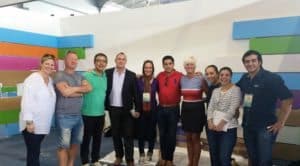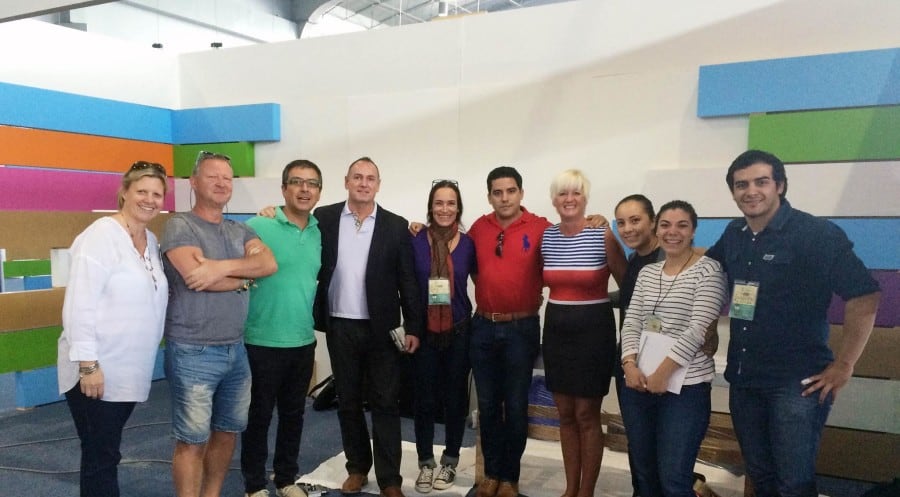 Crowdfunding regulations are expected in the coming months. Both debt and equity crowdfunding will be addressed, interestingly peer to peer lending is not on the list. Several international platforms have already established a beachhead in Mexico. Crowdfunder, based in the US, has formed a relationship with their neighbor to the south.  AngelsDen, based in the UK, announced a partnership to expand their reach into Mexico in the fall of 2015.
The Cambridge Centre for Alternative Finance estimates that Mexican market grew 229% from 2013, and 192% from 2014 to 2015. Total volume rose to $13.18 million in 2015.  Similar to other markets, P2P/Marketplace lending led the sector with total volume at $5.78 million. Equity crowdfunding stood at $3.62 million in 2015.
As with other countries, Mexico sees value in providing access to capital for the under-banked while providing a method for "qualified investors" a path to invest in SMEs.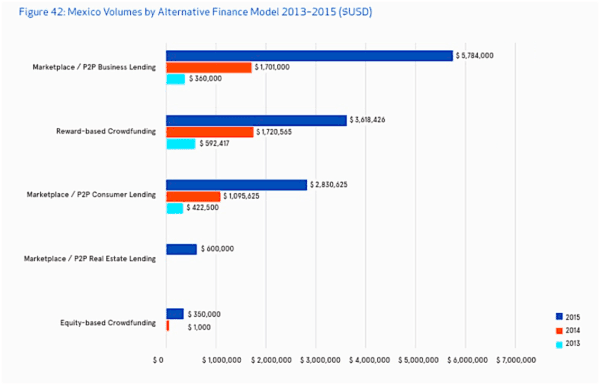 [scribd id=311034259 key=key-vDbfaVn2w4iysMa2oEVS mode=scroll]

Sponsored Links by DQ Promote