EBN, a network of over 160 business innovation centres and incubators, has released a statement on the European Commission's advocacy of investment crowdfunding in providing crucial access to capital for innovative young firms.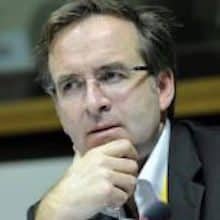 CEO of the EBN network, Philippe Vanrie, welcomed the report stating;
"We are very happy with the support today shown by the EC to crowdfunding initiatives all across Europe, confirming EBN's partnership with the European Crowdfunding Network (ECN). Our numbers support these findings, as many of our members are already working day-to-day with their startups leveraging crowdfunding, making clear this is an increasingly significant financing model."
EBN shares that crowdfunding services already provide or assist 43% of EBN certified incubators and business centres.  EBN echoed the EC crowdfunding report in acknowledging the numbers remain small today but the overall potential to drive economic value across Europe is huge.
With over 150 incubators providing business support to more than 27,400 companies in 2015 alone, the EBN network is a key stakeholder in the debate on how to accomplish the scale-up potential of Europe's startups and SMEs. EBN says it remains committed to the support of new and more sustainable models to improve the financial environment of firms and boost innovation and entrepreneurship in Europe. EBN members are said to have created thousands of new businesses and tens of thousands of new skilled and sustainable jobs.