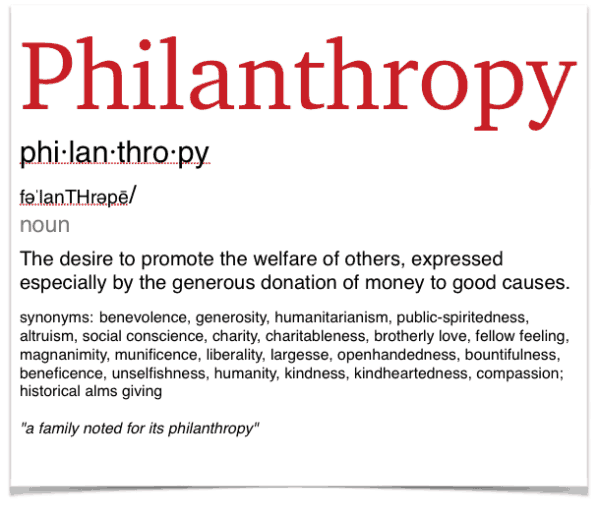 As you probably know, crowdfunding websites are one of the most popular fundraising options for nonprofits and individuals alike. It makes total sense: crowdfunding enables a group of people–small, large, or in between–to collectively raise money for a specific cause or charity.
Plus, crowdfunding is incredibly effective. Just search for "successful crowdfunding campaigns" and you'll see what I'm talking about. In a galaxy far, far away is corporate philanthropy, doling out matching gifts, volunteer grants, and annual employee stipends to encourage employees to donate their money and time to nonprofits.
You might not immediately expect to pair crowdfunding and corporate philanthropy together, but when you do, it results in the most dynamic duo since Batman and Robin (without the tacky tights!). This combination has been previously tagged as corporate competitive crowdfunding and allows companies to use crowdfunding platforms to boost employee giving.
This article is going to look at some of the less obvious ways you can pair crowdfunding and corporate philanthropy. Some tips will apply more to nonprofits, others will be fitting for companies, and some may be relevant to individuals. Whichever category you fall into, you can still benefit from the advice we're about to outline here!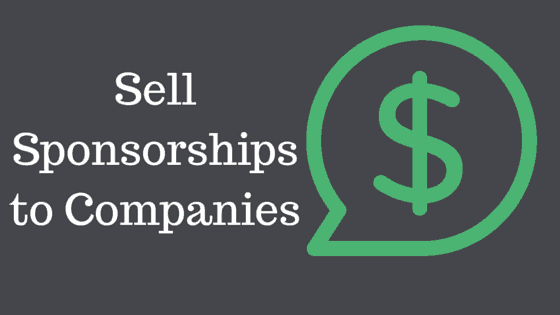 Tips for Nonprofits
1. Encourage Donors to Look Into Matching Gifts
For those of you who may be unfamiliar with the term, matching gifts are a type of corporate giving program that essentially double a donor's initial contribution. Nearly two-thirds of all Fortune 500 companies have a matching gift program, and smaller businesses are steadily joining the movement.
How does this corporate giving program fit into your nonprofit's crowdfunding, though? Simple! You just have to promote matching gifts to your crowdfunding participants! When you let your donors know about matching gifts, you increase the chances that each of their contributions will be doubled by their employers.
Let's look at an example of how you can promote matching gifts on social media:
The National Kidney Foundation uses Facebook to get the word out about matching gifts. The post gets to the point, and they provide followers with a link to more matching gift info. Even though this post isn't directly related to crowdfunding, the main principle still stands. While your crowdfunding campaign is live, promote matching gifts in your regular communications and on your crowdfunding page.
Takeaway: By promoting matching gifts during your crowdfunding campaign, you increase the chances that your donors will have their donations doubled by their employers.
2. Find Local Businesses to Supply "Prizes"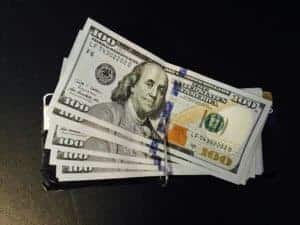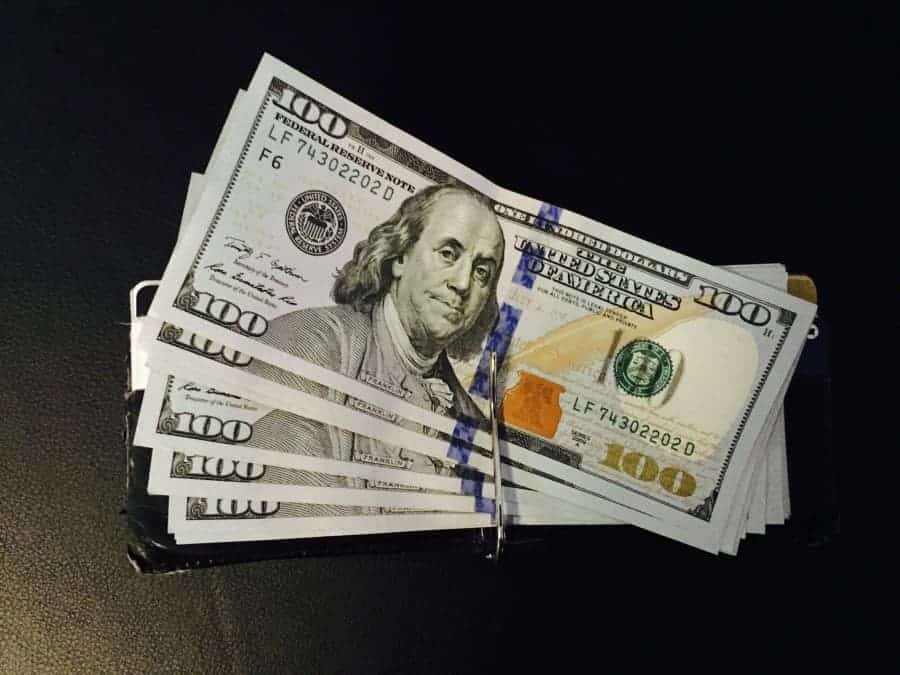 Many companies in your local area are more than willing to contribute to a good cause. And while monetary donations are always appreciated, your nonprofit can still benefit from the in-kind donations that these businesses might be more willing to contribute.These in-kind donations are products and services that companies will often contribute for events or large-scale projects, but they're also ideal for those competitive crowdfunding prizes you offer to donors.
Let's say that your organization kicks off a huge competitive fundraiser with gold, silver, and bronze "prizes" for your participants. Each prize could be something donated by a local business! Whether it's a free dinner for two at a local restaurant or a discounted month of yoga classes, the prizes you offer will be sure to entice your donors to raise more money for your cause.
Takeaway: Ask your local businesses to supply the prizes for your competitive crowdfunding campaign to increase participation and raise more funds!
Tips for Companies
1. Incorporate Competitive Crowdfunding
Competitive crowdfunding relies on gamification, social media, and corporate social responsibility to create a competitive atmosphere that raises money for a great cause. According to this article by Therese Torris, competitive crowdfunding requires that CSR management accept to (partly) relinquish control to 'the crowd.' It's not easy, but it brings more visibility, more engagement, and a much higher overall return.
Competitive crowdfunding gives employees the proper tools they need to raise money for a cause that they care about. It also enables them to compete with each other for "prizes." Sometimes, these prizes can be as simple as a designated parking spot or an extra day of vacation time. Competitive crowdfunding pairs corporate philanthropy and peer-to-peer fundraising to boost employee engagement and get everyone involved in corporate social responsibility.
Takeaway: Start using competitive crowdfunding at your company to get your employees or coworkers in on the fundraising game!
2. Develop a Special CSR Program with a Specific Nonprofit
This second point regarding companies is a bit broader, but it's still important to cover. Corporations often have trouble targeting their CSR efforts. There seem to be a million different causes to support and even more nonprofits asking for donations.
How can a corporation possibly narrow down the options? The answer? Partner with a local nonprofit and co-launch a crowdfunding campaign! There are multiple benefits for companies who partner with one specific organization and focus their crowdfunding efforts. According to a recent article written by Richard Swart, when corporations partner with NGOs and foundations and engage consumers through participation in crowdfunding campaigns, they can interact with and demonstrate their social commitment to these current or future consumers.
Not only do corporations get to display their CSR efforts, but they get to target them in a specific and meaningful way. Consumers are also more likely to purchase goods and services from a company that has partnered with a local charity that works within the community.
Curious about what this looks like in practice? The Hewlett-Packard Company Foundation recently formed a partnership with Kiva.org that will eventually lend millions of dollars to entrepreneurs around the world. The partnership, titled, "Matter to a Million," is a five-year, $7 million global initiative that grants HP employees a $25 credit to give to an entrepreneur living in one of the 70 countries where Kiva operates.
Kiva.org's president, Premal Shah, had this to say about the partnership:
"This is revolutionary in corporate philanthropy. The partnership allows HP to amplify its social impact by using the power of its workforce and one $25 loan at a time. In the process, HP's employees take the driver's seat in dispensing corporate philanthropy funds, ensuring that funds are spent for projects that are meaningful to each employee."
Takeaway: If your company needs to target its CSR efforts and wants to use crowdfunding as a way to raise money, consider partnering with a local nonprofit to give back!
Tips for Individuals
1. Form Corporate Crowdfunding Teams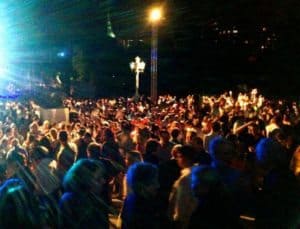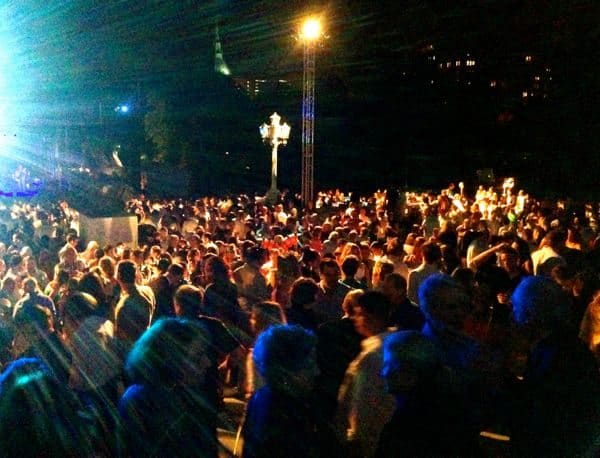 If you and your coworkers want to raise money for a great cause, try creating corporate crowdfunding teams! While competitive crowdfunding relies on the gamification of crowdfunding, corporate crowdfunding teams bring people together to raise more money than anyone could on their own.
Different departments or groups can form teams to raise money using crowdfunding pages. You can even have weekly checkins where the leading group gets a small prize. In the end, creating corporate crowdfunding teams is about increasing employee engagement and bringing groups of people together to raise money for a great cause.
Takeaway: If you and your coworkers want to start fundraising for an organization or a cause, try forming different teams and creating crowdfunding pages. You'll be surprised how much money you'll raise!
2. Sell Sponsorships to Companies
This final point about pairing corporate philanthropy and crowdfunding is closely related to fundraising events like marathons, walkathons, and relay races. Often, crowdfunding is paired with such an event. People will fundraise and ask their peers or companies to sponsor them in the race, run, or walk.
Many companies will not only back their own employees, but they will also sponsor other members of the community. If you're taking part in a fundraising event, try asking local businesses to sponsor you! Each fundraising walk, run, or race comes with its own perks and levels for sponsors (i.e., one level might include signage at the event while another will simply list the sponsor in a program or on a flyer). Make sure you mention these incentives when asking companies for a sponsorship!
Takeaway: If your crowdfunding campaign has an event tied to it, ask your employer and other companies to sponsor you!
---
Adam Weinger is President of Double the Donation. Adam is blending his corporate experience with nonprofit fundraising. He studied finance and economic development at Emory University and abroad at the Singapore Management University before working in the private sector at Comcast and Capital One. Both companies offered generous corporate giving programs, yet most employees had no idea After speaking with a host of nonprofit organizations about the need to access matching gift funds in a cost effective way, Double the Donation was born.

Sponsored Links by DQ Promote