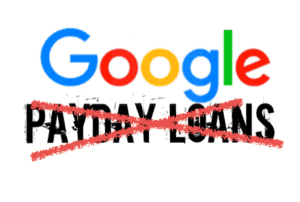 David Graff, Director of Google Global Product Policy, posted last week that Google has decided to terminate PayDay loan ads.  More specifically any loan ads when repayment is due within 60 days of the issue date. Google has periodically purged unwanted advertisements from their Adwords system and Graff states that over 780 million ads were dumped – in 2015 alone.  But Google is also taking another step that may impact other online lenders. They are closing the door on any ads for loans with an APR or 36% or higher (a peg the CFPB has targeted).
Adwords is a huge lead generator for all types of services. If you search for "loans" Google returns about 350 million results or so.  At the top of the stack are the paid results that may include loan aggregation firms. These companies allow a user to enter their information and then they are given options. It is not clear how Google will manage these ads.
Loans via Lending Club feature rates from 5.99% to 35.89% APR and origination fees from 1% to 6%. Again, it is not quite clear if Google will add origination fees to the mix. Prosper is about the same with APRs topping out at 36%.  At least Prosper and Lending Club are transparent as to what fees and charges are included. Some online platforms push you to give up your info before you can see what rate you may qualify for. Some credit cards, issued by banks, may charge exceptionally high rates too. As I understand it, some Merchant Cash Advance companies determine an interest rate on what they can get – not based on the risk of a borrower. While some states have usury laws in place that can limit fees and interest rates – not all do. So how will Google determine who will, and who will not, be able to advertise in a fair and equitable fashion? I have no idea.
Google states;
"This change is designed to protect our users from deceptive or harmful financial products and will not affect companies offering loans such as Mortgages, Car Loans, Student Loans, Commercial loans, Revolving Lines of Credit (e.g. Credit Cards)."
Admirably Google wants to protect consumers by blocking more nefarious lenders who are advertising via their platform. They quote Wade Henderson of the Leadership Conference on Civil and Human Rights;
"This new policy addresses many of the longstanding concerns shared by the entire civil rights community about predatory payday lending. These companies have long used slick advertising and aggressive marketing to trap consumers into outrageously high interest loans – often those least able to afford it."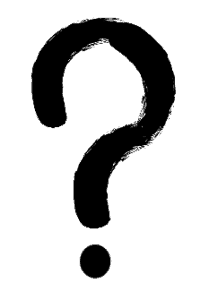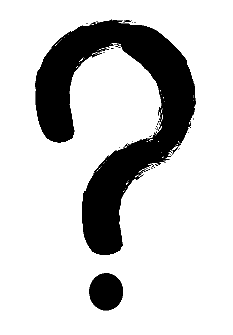 And there is a serious concern regarding the debt trap. Less scrupulous lending firms will stack one loan on top of another. Eventually it all just collapses.

The is also another risk. There are consumers who really need credit – and cannot get it anywhere else. Google may be blocking their only option.  It will be interesting to see who Google approves and who it does not.

Sponsored Links by DQ Promote