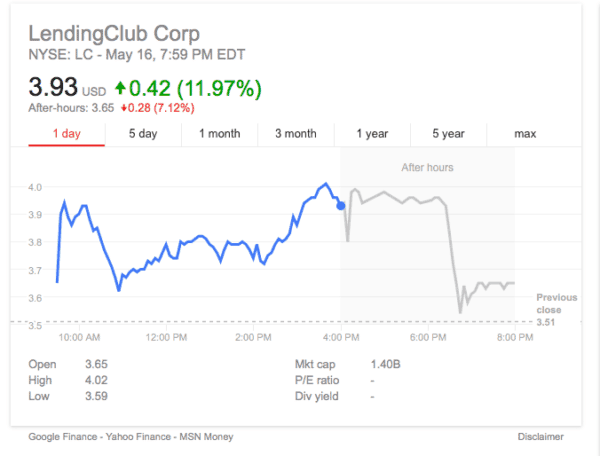 Lending Club (NYSE:LC)  received a federal grand jury subpoena last week, after founder and CEO Renaud Laplanche resigned from the board following an internal review of lending and financial practices. According to the P2P lender, $22 million in loans were sold to a single investor against "express instructions as to a non-credit and non-pricing element, in March and April 2016."


Lending Club plans to cooperate with the U.S. Department of Justice and Securities and Exchange Commission,  CNBC reported. "The DOJ and the SEC may have additional requests, and no assurance can be given as to the timing or outcome of these matters," LendingClub said in a filing on Monday.
Scott Sanborn, who only recently assumed the role of President, has assumed the title of acting Chief Executive Officer while Director Hans Morris assumed his new role of Executive Chairman. Morris spent 27 years at Citigroup and was previously CFO and head of finance, technology and operations for Citi Markets and Banking.
To review all Lending Club filings, click here.