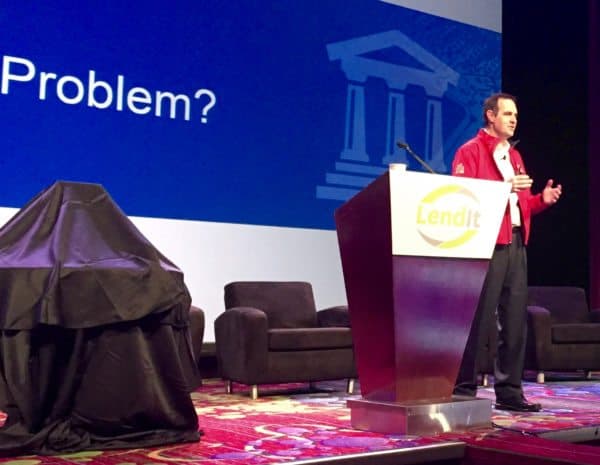 Lending Club (NYSE:LC) will remember May as the month from Hell as the hits just keep on coming. Following the forced resignation of founder and CEO Renaud Laplanche on May 9th due to loan irregularities, Lending Club has received a series of bad news.
From multiple shareholder lawsuits being filed to a subpoena from the Department of Justice earlier this week.  Today, insult to injury, Lending Club received another subpoena. This time from the New York Department of Financial Services – according to a report in WSJ.com.
According to the article, the request demanded info on "interest rates, fees, and duration and volume of loans made to New Yorkers, among other things."  The investigation was described as "broader" and more driven by how Lending Club loans are impacting New York borrowers.  The Department of Financial Services was said to also inquire about underwriting details, fair lending practices and other consumer protection issues.
Lending Club, along with Laplanche, had been viewed as the doyenne of the marketplace lending industry – until this month.  The largest of its kind in the United States, the model was admired around the world. Lendit, the largest online lending conference, had featured Laplanche as its keynote speaker for several years running, most recently in April. The departure of Laplanche, as the board lost confidence in the entrepreneur, was a direct punch to industry participants and advocates alike.
Marketplace lending has been viewed as a positive alternative to traditional bank finance.  Getting a loan for both consumers and SMEs has become a challenging task.  Banks, mired in legacy operations and suffocated by excessive regulations, simply struggled to compete – or just did not see smaller loans as worth the effort. Online lending stepped in to fill the market void providing a valuable service. Yet questions remained as to the resilience of the model during a market downturn. Some detractors questioned whether or not algorithmic lending and automated processes could be as robust as a bank.  As the economy stumbled in Q1, and quick institutional money turned away, the entire sector woke up to an increasingly ugly environment.  Exacerbating the many challenges are the pounding drums of regulators who may want to add more rules to the online lending industry.
So will the Lending Club drama end up being just a temporary bad dream?  Or will marketplace lending wake up to a new regulatory reality and a more expensive operational environment thus curtailing sector growth?  The events in the coming months will be crucial in answering these questions.