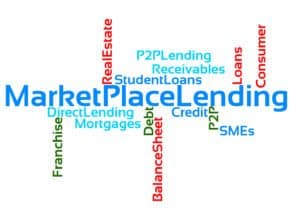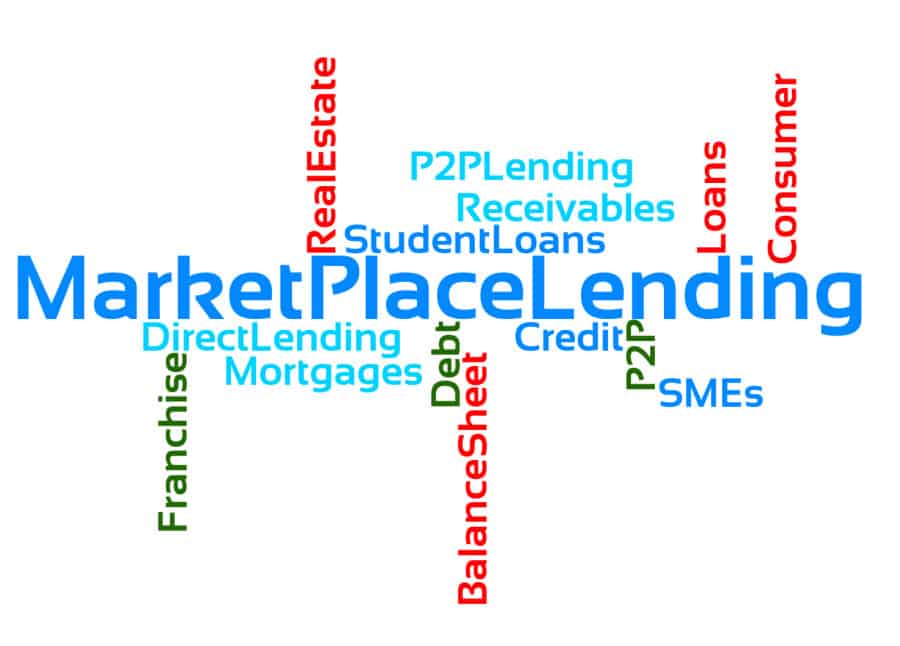 Global consulting firm Deloitte has thrown some serious shade at the online lending industry. In a report entitled; "Marketplace Lending – A Temporary Phenomena?", the firm makes the statement that traditional finance need not worry about the fast growing marketplace lending industry;
"Our findings suggest that MPLs are unlikely to pose a threat to banks in the mass market."
This is, of course, counter to the belief of many in the peer to peer / marketplace lending industry.
Deloitte states that marketplace lenders do not have a sufficiently material source of competitive advantage to cause banks long term harm.
"It is our view that in today's credit environment, the cost pro les of banks and MPLs are roughly equal, meaning neither has a material pricing advantage. However, Deloitte also believes that banks will have a structural cost advantage over MPLs if and when the credit environment normalises."
Deloitte makes this prediction even while showing a CAGR of over 80% in the UK.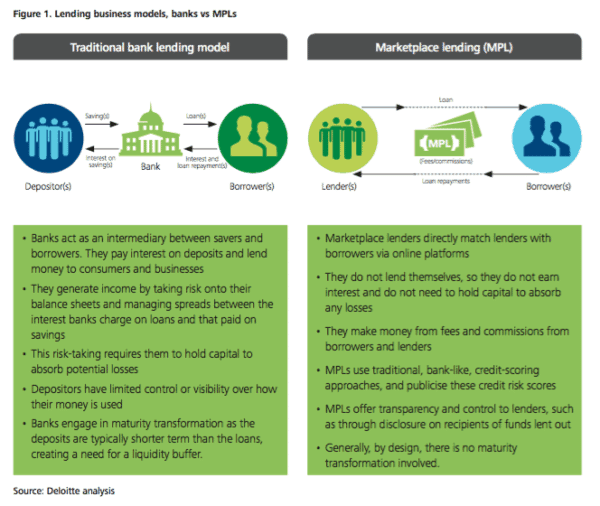 The research asks the question is Marketplace Lending a disruptive event or simply a "sustaining innovation?"  Yes, perhaps. Online lending can reduce barriers to entry and enable "the rapid deployment  of capital into hitherto restricted asset classes."  But..
"[Deloitte's] analysis highlights that banks' low-cost funding model means they retain a powerful competitive advantage. This is likely to prove even more powerful when and if base rates rise. As a consequence, we do not foresee banks being systematically displaced from their core roles of lending to retail consumers and small businesses, and collecting deposits from those segments."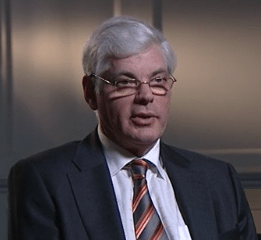 Kevin Caley, founder and Chairman of peer-to-peer lender ThinCats, commented on the P2P report stating Deloitte had missed the point;
"Deloitte's report appears to misunderstand how peer-to-peer lending works when it claims high rates will deter businesses from turning to alternative finance. Rates of lending and borrowing are dictated by supply and demand, so if businesses are no longer willing to pay them, the market dictates that they will fall. Since its relatively recent inception, peer-to-peer lending has offered an alternative and often more accessible route to much-needed funding, benefitting thousands of small and medium sized businesses. The sector's popularity has exploded in recent years, with last year's industry lending figure of £2.2 billion equalling the total lending figure in all the years prior to this.

"This said, the industry is under no illusion that it will topple high-street banks, which have existed for hundreds of years, nor does it want to become like them. The sector is becoming more mainstream, but it will always remain an alternative to high-street banks, whether you're a saver looking for better returns or a business unable to find the loan to suit your needs."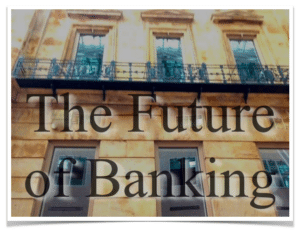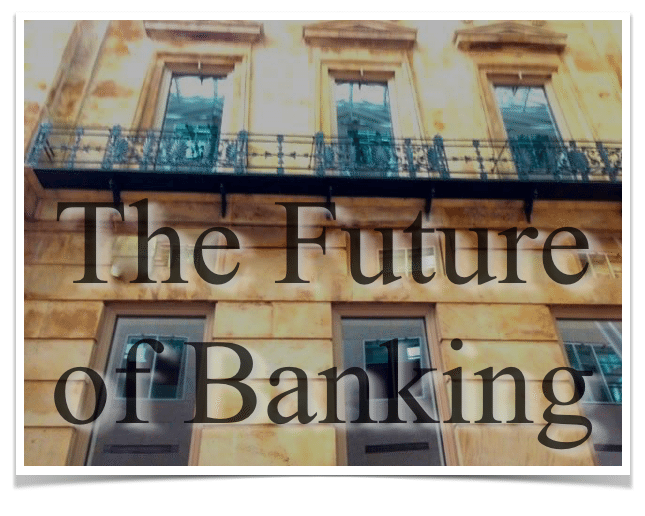 Now Deloitte does clearly state that banks cannot afford to remain complacent.  Traditional finance has "more to gain than to lose" by collaborating or partnering with the emerging marketplace lending firms.

So will the corner banking shop slowly fade away? Will traditional banks ability to access cheap capital via consumer deposits remain a compelling advantage for the retail banking industry?  Or will banks inevitably be replaced by firms like SoFi or Zopa that may adapt more quickly and provide better, more efficient services than legacy operations?  Time will tell.

Sponsored Links by DQ Promote