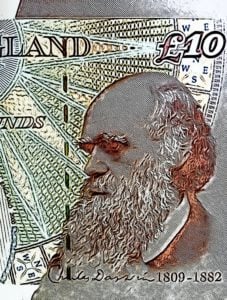 Access to capital is imperative for SME growth. Small companies need debt and equity finance to hire employees and pursue strategies to expand operations.  A vibrant equity ecosystem is imperative for early stage companies as typically it is more challenging to access debt finance. In the most recent British Business Bank research their numbers indicate £3.5 billion equity investment went into UK SMEs during 2015.  This represents an increase of 58% over the year prior. An encouraging number.  Yet challenges remain.
The British Business Bank, partnering with Beauhurst, states;
"Deal numbers in 2015 are 5% higher than 2014, and the amount of funding is considerably higher, increasing by 58% compared to the previous year. The rate at which annual deal numbers have been growing has slowed slightly, while the rate for investment amounts has increased due to larger deal sizes in 2015. There has been a 71% increase in the number of equity deals above £10 million in size compared to 2014, with the ten largest investments forming 25% of the total equity market."
In reviewing the various stages of funding, the document reports that Seed stage finance increased by 3% during 2015 and the amount invested grew by 27%. Venture stage investing grew by 62% with the overall number of deals improving by 11%.  The BBB report states there were 458 Venture stage equity deals in 2015 totalling £1.2 billion.  Growth deals grew only marginally (0.4%), but investment amounts jumped by 60%.  In 2015, they counted 268 equity deals for a total of £2.1 billion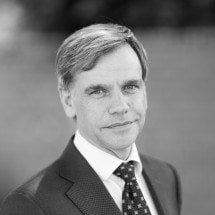 Keith Morgan, CEO of British Business Bank, said their research depicts a "comprehensive picture" of the state of SME equity finance in the UK.
"It identifies a step-up in equity finance provision since 2011 but, notably, wide-ranging regional disparities persist. Although there are high-growth businesses throughout the UK, it is a concern that the regions outside London, home to 79% of these businesses, attract only 53% of the equity investment."
Morgan points the concentration of entrepreneurship in London. Not a unique phenomenon.  The BBB programs, including the Norther Powerhouse Investment Fund, are designed to boost the growth story beyond the Capitol.  The report shows that 79% of SMEs are outside of London, yet they attract only 53% of the equity investment.

Regarding investment category, the UK technology sector's continued growth, the number of equity investments in technology / IP-based businesses has grown every year since 2011, and the amount invested in the sector has reached the highest recorded level of £1.6 billion in 2015, growing 49% compared to 2014.

On the challenging side of things, the report appears to indicate a slowdown in equity investment into SMEs. The 4th quarter of 2015 offset the strong performance in Q3. The number of investments in Q4 2015 was 16% lower than Q1 2015. Despite this, quarterly investment totals in 2015 remain well above the final quarter figure for 2014. There is evidence that UK equity markets are beginning to slow as Beauhurst data indicates the decline in deal numbers is continuing in the first quarter of 2016.

What is certain is that a strong equity market is essential for ambitious smaller businesses looking to grow. Investment at the right time may fuel growth. Equity is frequently used during the riskiest and most critical periods of a business development.

This report follows the launch of the first £30 million of the Bank's new Help to Grow programme, which is expected to support around £200m of growth loans in its first two years.

[scribd id=313797364 key=key-m4VaaKnPYL1wjchzxcTX mode=scroll]

Sponsored Links by DQ Promote