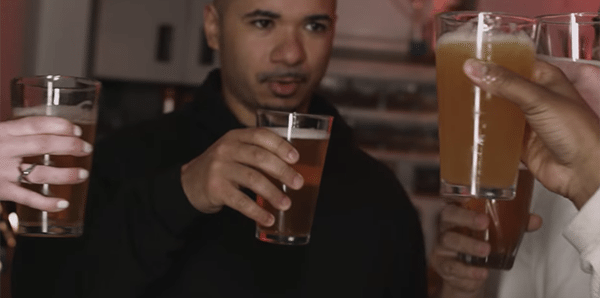 W Labs, a self-describing small, nimble division of Whirlpool Corporation, has recently launched a crowdfunding campaign on Indiegogo to raise $100,000 for its beer fermentor and dispenser, Vessi.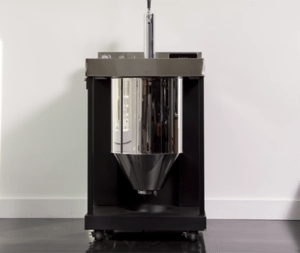 The new system reportedly ferments, carbonates and dispenses home-brewed beer in as little as seven days, compared to other beer fermenting methods that can take four weeks or longer. The folks of W Labs explained that Vessi stays pressurized the entire time, so that what's inside stays carbonated. This means that there is no need to bottle condition or force carbonate beer, cutting days out of the brewing timeline. They also noted the heating and cooling system helps reach an optimal fermentation and finishing environment faster.
Here's a rundown of Vessi's instructions:
Transfer Wort, Pitch Yeast: Users start the process by transferring their cooled wort into the sanitized tank. Once they have checked the specific gravity and pitched your yeast, attach the pressure lid. Now they are ready to set the specific pressure and temperature.
Clear Sediment: Users may now clear the sediment from the bottom of the tank using the Sediment Removal System. They can now add any aromas or flavors using the Liquid Injection System.
Waiting: Users now wait an additional seven days for the brew to develop.
Dispense: Pour, Bottle, or Keg: The beer is now ready for tasting.
Vessi's features include: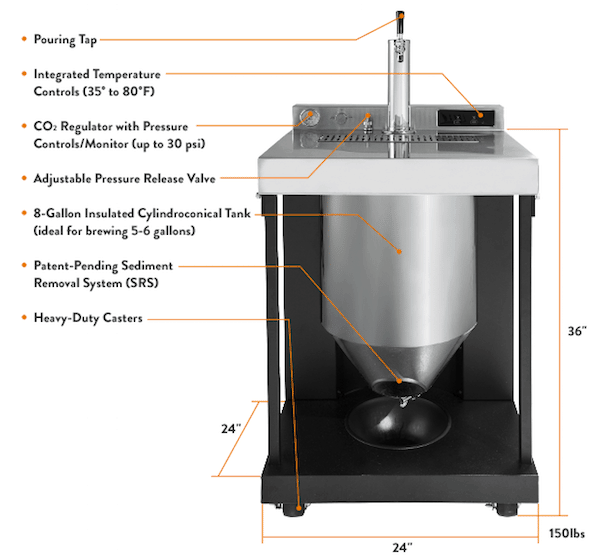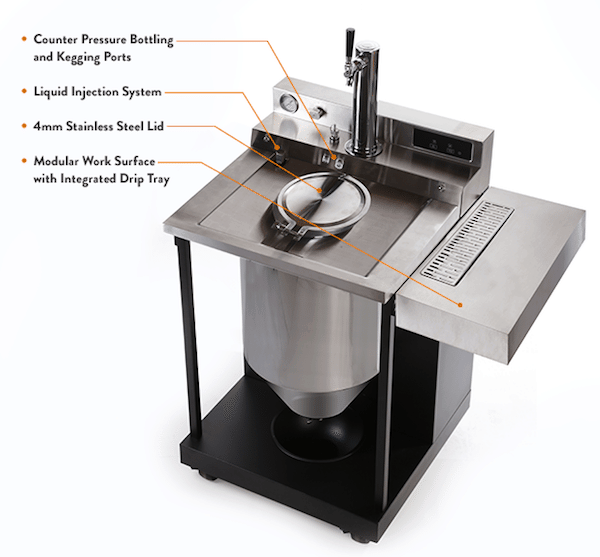 Sharing details about the product, Noel Dolan, senior manager of Open Innovation & Strategic Partnerships at Whirlpool Corporation, stated:
"The traditional fermentation and carbonation stages for home-brewers can be tedious, cumbersome and require many steps in order to get the perfect brew. We knew there had to be a better way. At W Labs™, we've been researching, testing, designing and rethinking the entire beer brewing process and what's resulted from that is the Vessi™ system. With the Vessi™ fermentor, we're taking the stresses out of the fermentation stage for homebrewers and allowing them to focus on what they love about beer making."
Jerry Needel, head of Indiegogo's Enterprise Crowdfunding service, added:
"Whirlpool Corporation is one of an increasing number of successful, established companies who are turning to Indiegogo to launch new products. Crowdfunding on Indiegogo is a great way for successful companies to test the market for their products and turn Research and Development into a driver of pre-sales."
The campaign is set to close at the end of June.
_____________________________________________
Have a crowdfunding offering you'd like to share? Submit an offering for consideration using our Submit a Tip form and we may share it on our site!