Investment crowdfunding platform Growthdeck has announced it has raised £1 million in seven weeks of operation. The bulk of this amount came from Pinkster Gin. Growthedeck said that at ten weeks that number now stands at £1.5 million and is indicative of solid growth.
Growthdeck has positioned its platform as offering investments in more established UK businesses. They also prefer sophisticated or high net worth investors and have pegged their minimum investment level at £ 1000 unlike many other platforms that have a lower minimum.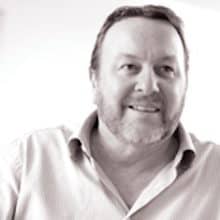 Gary Robins, Co-founder of Growthdeck, stated;
"We are delighted that bringing a new standard of crowdfunding to both investors and UK SMEs has proven so immediately successful. We are confident that there is appetite amongst investors to provide funding to exciting and innovative companies with greater confidence of strong returns based on superior due diligence."
Robins said that much of the market "suffers from poor practice." He explained their due diligence process can lower the risks associated with crowdfunding.
Some of the businesses who have listed campaigns on Growthdeck include:
Pinkster Gin, a premium pink gin made with fresh raspberries. Pinkster is stocked in over 500 UK outlets, and is capitalising on a growing trend for niche, artisanal spirit brands. Fundraising for Pinkster closed on May 31, having passed £900,000 – 50% more than its original £600,000 target
FabLittleBag, a biodegradable tampon disposal product, launched its fundraising campaign on Growthdeck in order to promote and raise awareness of its products in the UK.
Framvern, a cloud services developer, launched a crowdfunding campaign on Growthdeck for its Fissara service, which helps companies organise mobile workers and assets and optimise their processes. Framvern has been profitable for the last three years and in 2015 had EBITDA of £118k, with an annual turnover of £434k
Growthdeck is in the midst of a self-crowdfunding round and has raised almost £900,000 with a goal of raising £1.2 million. Growthdeck was founded by Radius Equity and Lexicon Marketing. Radius is a private equity operation that sources capital from high net worth individuals. Lexicon is a marketing agency that specialises in financial services.